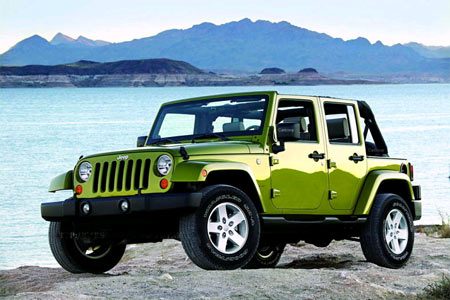 In a radical turnaround of sorts, the "All-American Jeep" might wear a "Made In India" tag if Chrysler LLC gets its way and finishes a deal with Indian contract auto manufacturing firm, Argentum Motors.  Jeep is a brand which manufactures open-top off roading vehicle and SUVs and in the U.S.
Prasad Suman, head of corporate communications for Argentum Motors, has confirmed that the plant is preparing to assemble vehicles of larger sizes and that Argentum Motors is currently in negotiations with the Chrysler Group about an outsourced manufacturing deal.
"Right now the work is going on to augment the assembly lines which were made to manufacture small cars," said Suman. "Soon they would be big enough to handle an SUV. Any foreign car company would save at least 15% in the production cost if we manufacture their vehicles. Early birds would have the best deal as we are ready to work on a cost-to-cost basis," he added.
Chrysler has yet to issue a statement on the matter.
IAB Comment-The main aim that we feel is to cut costs as demand for such SUV's slumped in USA. This is a good move as outsourcing will not only make for cheaper vehicles but also contribute towards making India a hub for exporting cars (small cars, but this also helps). Its official that India is multinational now!
Source : Car Scoop