Gets an all-new 2.9-litre twin-turbo V6.
The 2016 Alfa Romeo Giulia is being showcased at the 2015 Dubai International Motor Show. It had its world premiere at the 2015 Frankfurt Motor Show in September, in the top-end Quadrifoglio Verde (QV) guise.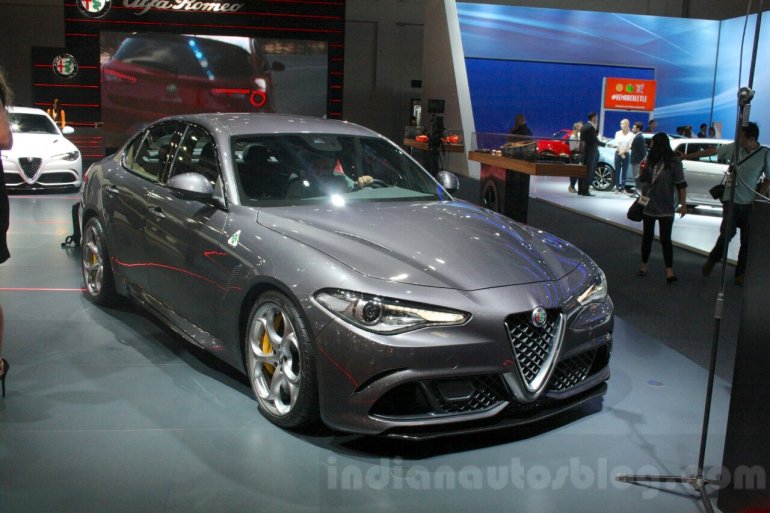 The Alfa Romeo 159 successor is underpinned by Alfa Romeo's new rear-wheel drive platform, making it more of a sporty four-door sedan. The car weighs 1,524 kg. The exterior is embellished with the unique trefoil nose with the inverted triangular grille that splits the bumper and breaks up the sizeable airdam.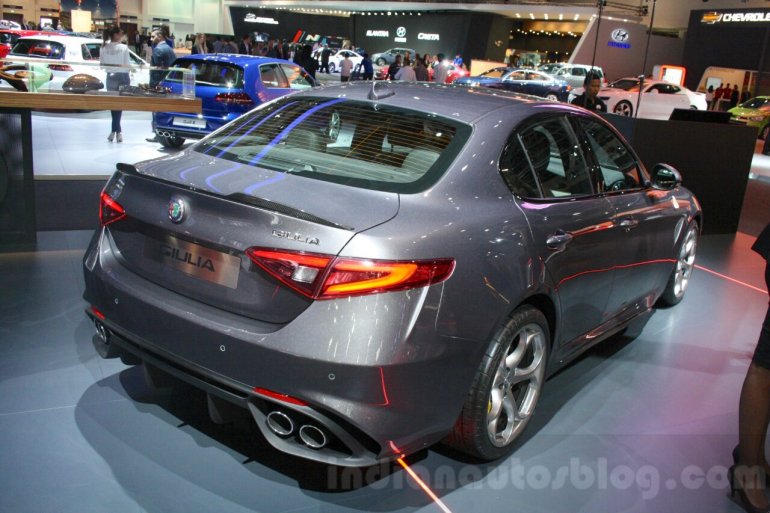 The interior is treated with carbon-fibre, wood and trims of other premium materials. The cabin is highly driver-centric, with the centre console featuring only two knobs that control the Alfa DNA selector and the infotainment system. Other than those, most of the functions are made accessible from the steering wheel, decreasing the need for the driver to take the hands off the wheel.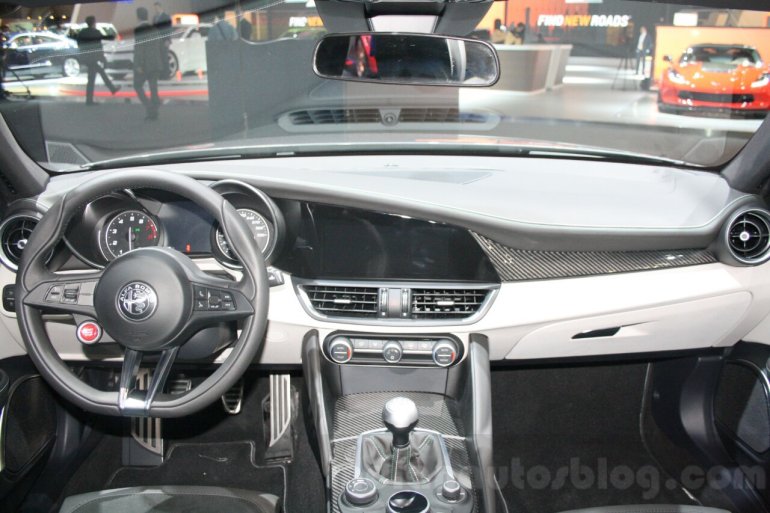 The high-end QV version of the 2016 Alfa Romeo Giulia is powered by an all-new 2.9-litre twin-turbo V6 engine that was developed by engineers from Ferrari. It produces a maximum power of 510 hp, which is sent to the rear wheels by a six-speed manual transmission. The sedan is capable of sprinting from 0-100 km/h in 3.9 seconds, and it gets carbon ceramic brakes as an optional extra.
At the 2015 DIMS, in addition to the 2016 Giulia, the brand has presented the new Garage Italia Customs version of the Alfa Romeo 4C.
2016 Alfa Romeo Giulia at the 2015 Dubai Motor Show - Image Gallery