BMW 3 Series rival features a minimalistic driver-focused interior.
When Alfa Romeo unveiled the Giulia sports sedan, they had kept the interior design under wraps. Courtesy of Quattroruote, here is the first look at the cabin of the Alfa Romeo Giulia. As seen in the images, the Alfa Romeo Giulia Quadrifoglio (range-topping model) features a driver-focused interior trimmed with optional carbon fiber or wood, leather-wrapped dashboard and seat upholstery with contrast white and green stitching, and has a low button count.
The 3-spoke short steering wheel houses the start/stop button, cruise control and key infotainment functions. The Giulia adopts conventional instrument dials placed in a sculpted binnacle and a large MID sitting between them. It also gets a dual-zone HVAC system, Alfa DNA selector and an infotainment system navigated through the central dial.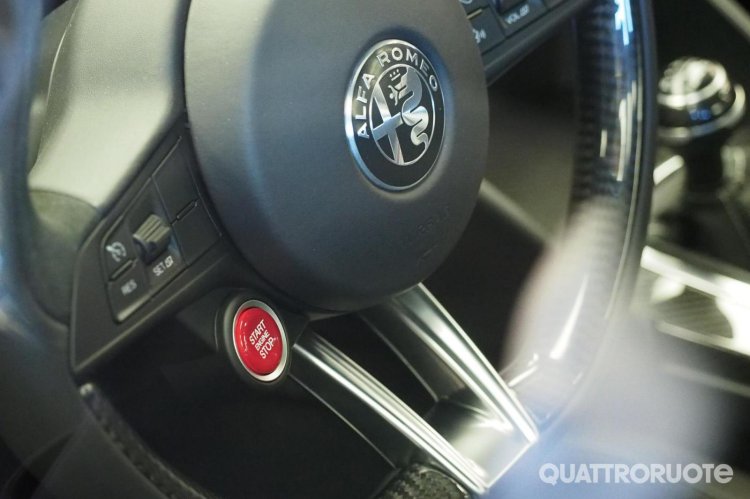 The Alfa Romeo Giulia Quadrifoglio sources power from a range-topping twin turbo V6 engine "developed with Ferrari technology". It produces 510 hp, thus enabling the Giulia Quadrifoglio to sprint from 0 to 100 km/h in just 3.9 seconds.
Power is sent to a driver-focused rear- or four-wheel drive system via a six-speed manual gearbox. An optional automatic unit could also be offered for the Quadrifoglio variant.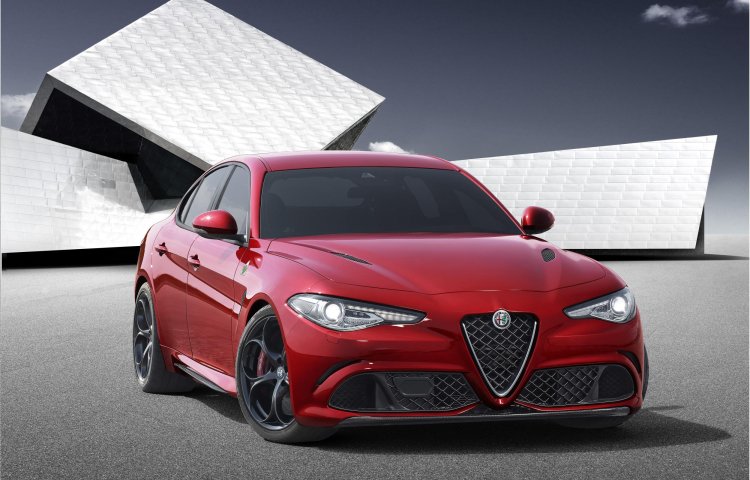 The new Alfa Romeo is expected to make its public debut at the 2015 Frankfurt Motor Show, and is likely to go on sale not before 2016. For the Indian market, it's very unlikely that Fiat India will bring the Alfa Romeo Giulia as the brand itself does not have presence in terms of market share.
[Source: Quattroruote]