Said to be only 10 kg heavier than the Coupe.
Alfa Romeo has showcased the production-ready version of the 4C Spider at the ongoing 2015 Detroit Auto Show. The car will go on sale later this year, and will sit alongside the 4C Coupe. Powering the car is the same 1.75 litre engine which makes 240 hp and 350 Nm of torque.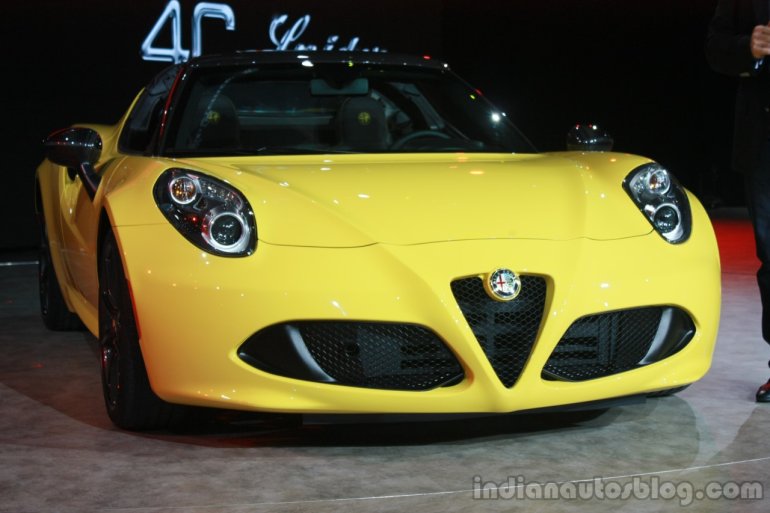 In terms of looks, the Alfa Romeo 4C Spider is not an everyday convertible, instead it requires you to manually take the car's top off. Underneath it is the same 2-seater interior as the 4C Coupe. What has changed though is the part behind the passenger compartment: a rollover hoop (housed in an optional carbon fibre halo) and the new deck-lid are found instead of the old engine cover.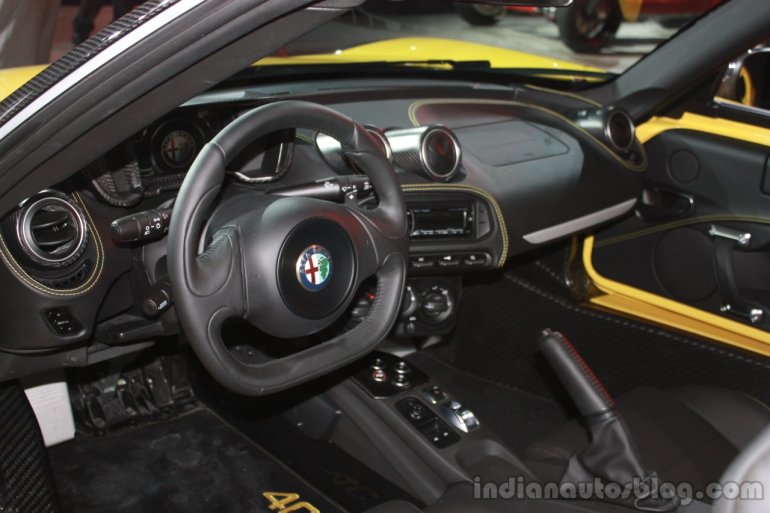 The underpinnings are same as the 4C Coupe, and the use of sheet moulded compound keeps a check on the vehicle's weight. Talking of which, the 4C Spider (in the US trim as showcased) is said to be only 10 kg heavier than the coupe. The windscreen frame is made of carbon fibre and so is the rollover hoop housing (optional CF, standard is black).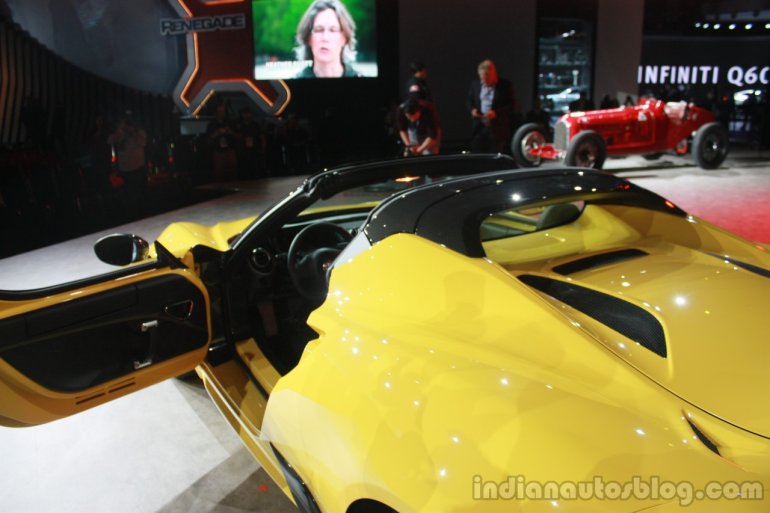 The Spider can achieve a top speed of 160 mph (257 km/h) while the 0-96 km/h is estimated to take 4.1 seconds.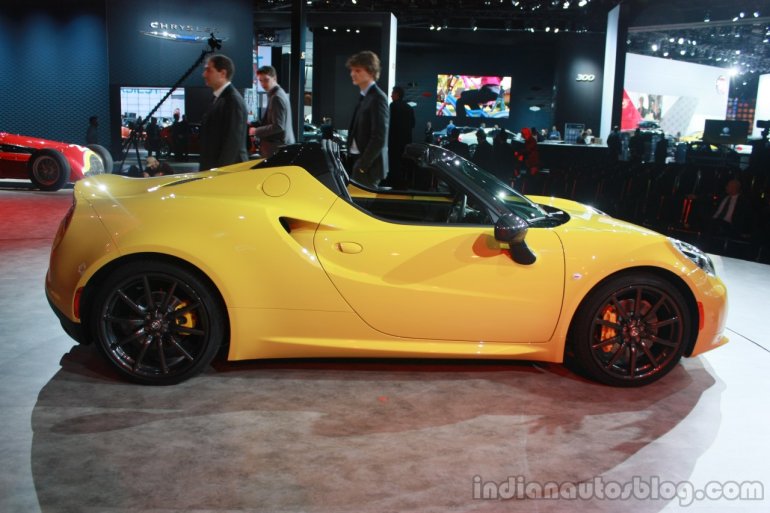 Apart from introducing the vehicle, Alfa Romeo also added a new colour Giallo (yellow), four new alloy wheel designs in both silver and dark finishes, and a centrally mounded Akrapovic exhaust for the 4C Spider.
More details can be found in the press release below the gallery.
Alfa Romeo 4C at the 2015 Detroit Auto Show - Press Release
[Can't read the document? Head to
Slideshare
.]