At the Geneva Motor Show this year, the Alfa Romeo 4C coupe was showcased for the first time. Alfa Romeo introduced a 'launch edition' and deliveries to the first five customers commenced on the 1st of November in Italy.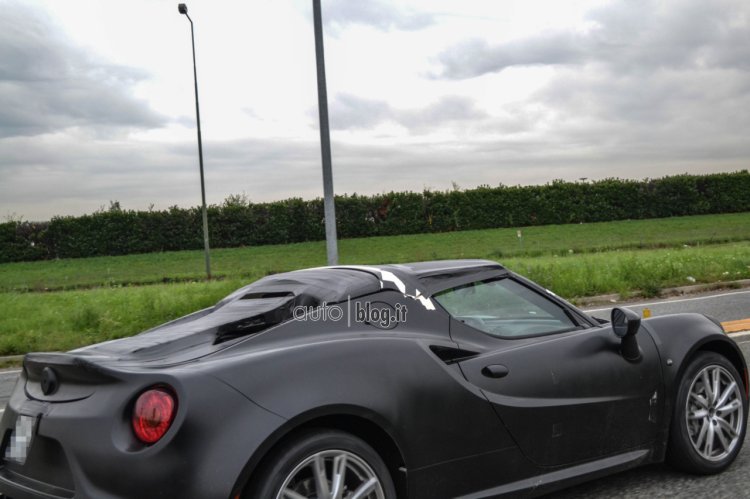 Today we see the first spyshots of the second variant of the 4C, the Alfa Romeo 4C convertible. Spotted by Mr. Walter Vayr of Autoblog.it, the 4C roadster shows what is believed to be a detachable roof that Porsche calls 'Targa' which can be stowed inside a special compartment in the boot.
Autoblog reports that minor variations to the car's body panels are expected which cannot be verified from these images as the car is thickly camouflaged. A completely new engine cowl designed exclusively for the Alfa 4C Spider is reported to be under development.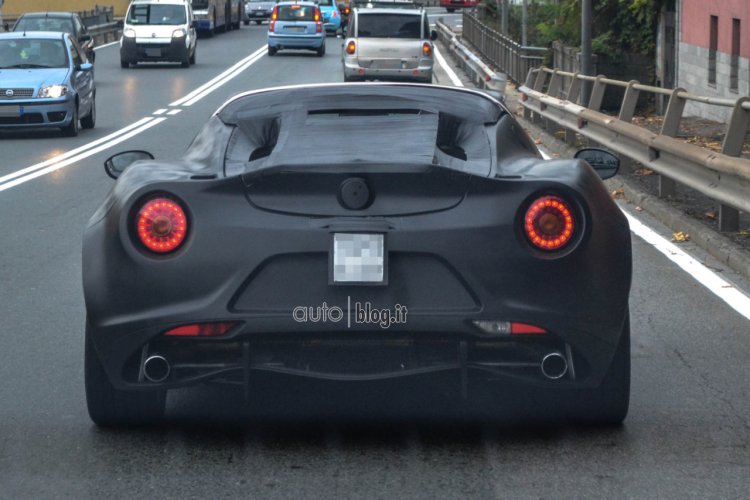 The 4C Convertible would retain the coupe's mechanical components, meaning that the 1.75-liter four-cylinder engine that develops 240 hp and 350 Nm of torque will provide the firepower. The coupe achieves a 0-100 km/h sprint time in 4.5 seconds and reaches a top speed of 250 km/h. If heavy structural reinforcements to maintain the rigidity of the car is not included, we can expect the convertible's performance to be along similar lines.
Alfa Romeo 4C Convertible Image Gallery