IAB fan Akhil Gopal just returned from the dealer preview showcasing select customers the new Fiesta that launches on the 14th. Akhil has been following us on twitter (you can follow IAB @indianautos) where he regularly tweets and reacts to our stories. Akhil puts down his first hand experience of seeing and experiencing Ford's B+ segment challenger.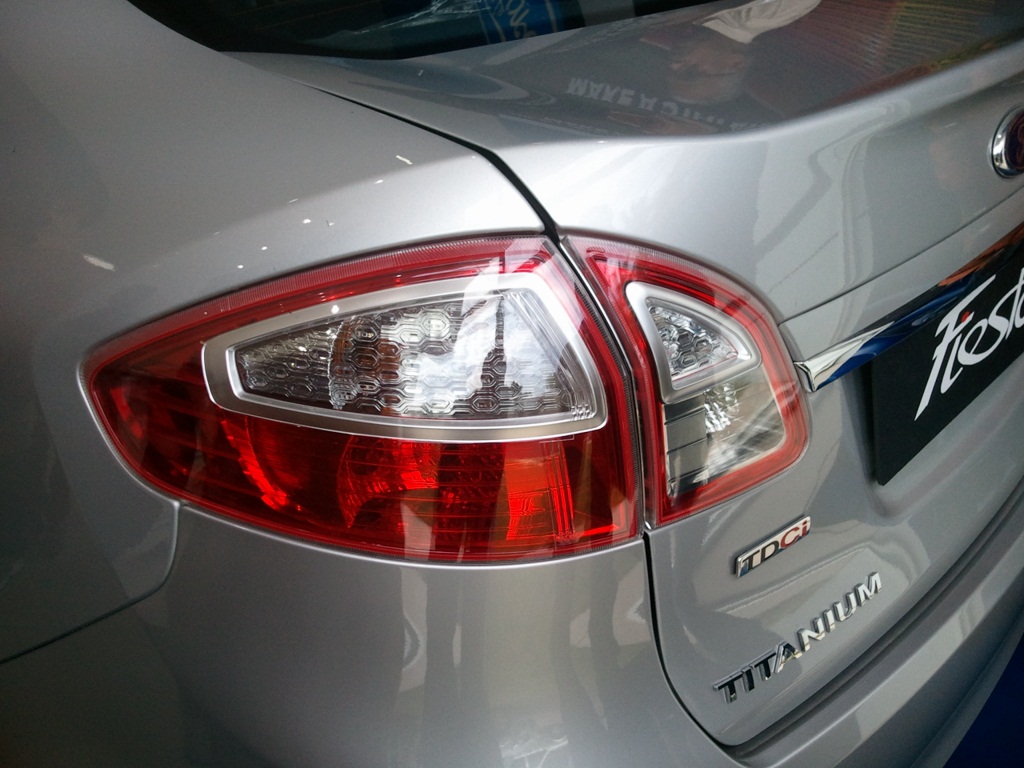 take it away Akhil..
I'm Akhil Gopal (@akhilgopalg). These are a couple of snaps I took of the car that needs no introduction to IABians. The Fiesta does not miss out on the glam while traveling from a computer screen to real life. I'm seeing it for the first time and it is exactly the way I thought it would look.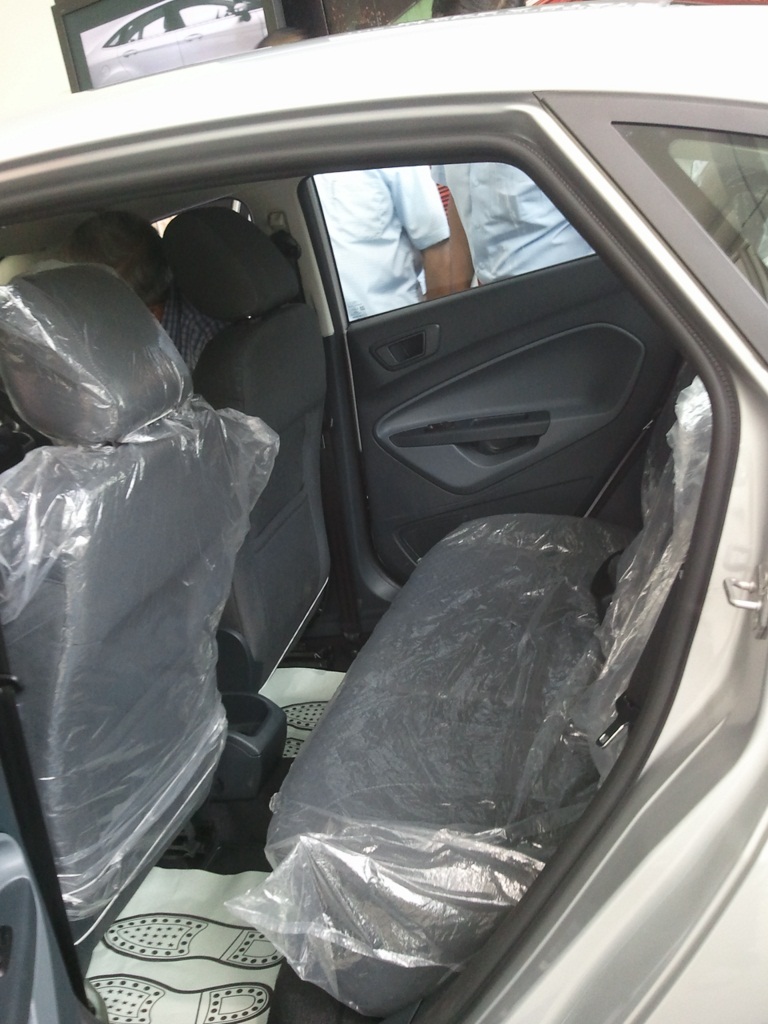 Though IAB feels the boot is cohesive with the C-Pillar, there is something strange about the side view. From the rear, the boot looks in place and doesn't awkwardly stick out. The front view of the new Fiesta is typically "kinetic."
Let's hop into the car - The front seats are totally comfortable with good under thigh support.
The rear seats are not as supportive as the front seats, and the leg room is just about enough. Three people cannot sit in peace as the central tunnel with the cup/bottle holder corrupts the comfort of the middle passenger.
Other observations -
Boot is large, seats are not 60:40 split, plastic quality on certain parts like doors trims are really disappointing. Having said that the door handles are really of good quality!
The new Fiesta is impressive and stays as a Fiesta wearing modern clothes and speaking in a new accent.
Akhil Gopal's snaps of the new Fiesta