Nearly four years after it arrived, the Fiat 500X has received a minor nip and tuck for the much-needed design refresh. Here are the 2018 Fiat 500X's images, courtesy AutoBlog.gr.
Like the old Fiat 500X, it comes in two styles "Urban Look" and "Cross Look". Fiat has made minor changes to the grille and bumpers of the crossover and introduced full-LED lighting for the headlamps and rear lamps. The new headlamps, LED DRLs and tail lamps have a design close to that of the facelifted Fiat 500. The model's interior design is the same as that of the outgoing car.
The old Fiat 500X is available in Europe with four engines: 140 PS/170 PS 1.4-litre MultiAir turbocharged petrol, 110 PS 1.6-litre E-Torq naturally aspirated petrol, 120 PS 1.6-litre MultiJet diesel and 140 PS 2.0-litre MultiJet diesel. The 2018 Fiat 500X borrows the 120 PS 1.0-litre GSE T3 turbocharged petrol, 150 PS 1.3-litre GSE T4 turbocharged petrol and 180 PS 1.3-litre GSE T4 turbocharged petrol engines from the Jeep Renegade.
The 1.0-litre turbocharged petrol engine replaces the 1.6-litre naturally aspirated petrol engine, while the 1.3-litre turbocharged petrol engine replaces the 1.4-litre turbocharged petrol engine. These new units are from the FireFly engine family. The diesel engine options have remained unchanged.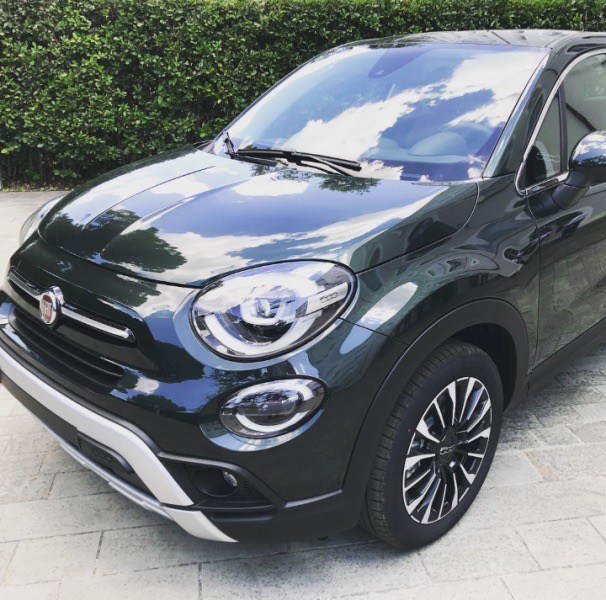 Also Read: Fiat Argo adventure variant (Fiat X6HX) confirmed for launch
The new Fiat 500X should go on sale in Italy later this month. Overseas markets will likely start getting the facelifted model from the next quarter.
[Image Source: AutoBlog.gr]