Ford Ranger-based model gets its first round of updates for this generation.
Mazda Thailand has launched the 2016 Mazda BT-50 Pro pickup truck in the country for a starting price of 561,000 baht (INR 10.15 lakh). The vehicle was officially revealed just two weeks ago.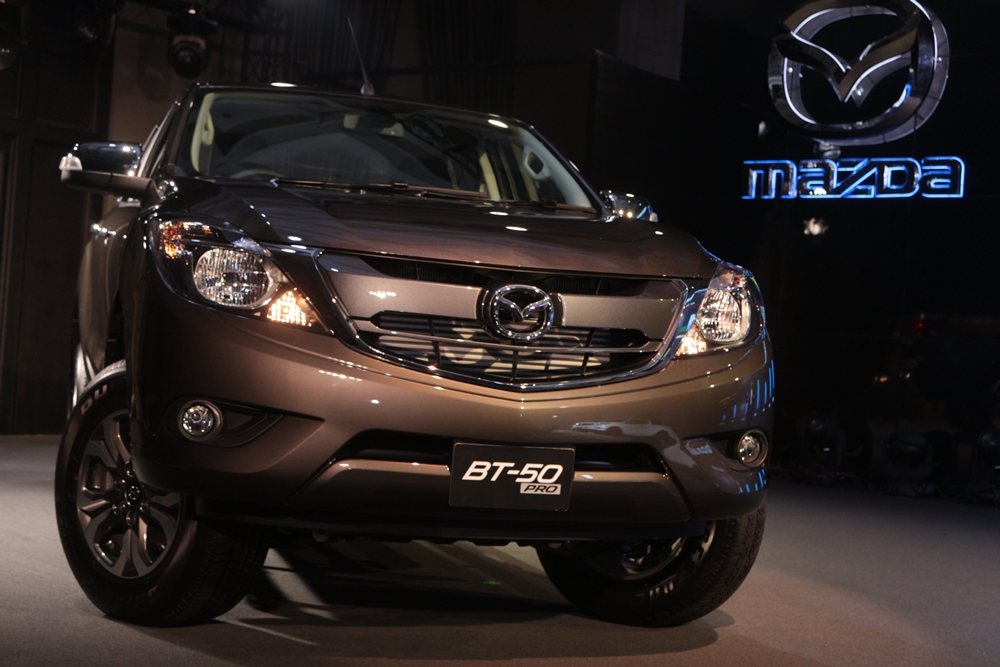 The exterior is spruced up with a new grille and headlights, the taillights and alloy wheels sport a new design and in comes a rearview camera. The side mirrors feature turn signals, while other noteworthy features include up-shift indicator display function, automatic headlights and auto-dimming mirror.
The BT-50 pickup truck comes with three engine options - a 3.2-liter diesel, 2.2-liter diesel, and a 2.5-liter petrol engine. While the five-cylinder common-rail DI-Thunder 3.2-liter diesel motor makes 200 hp at 3,000, peak torque rests at 470 Nm between 1,750 and 2,000 rpm.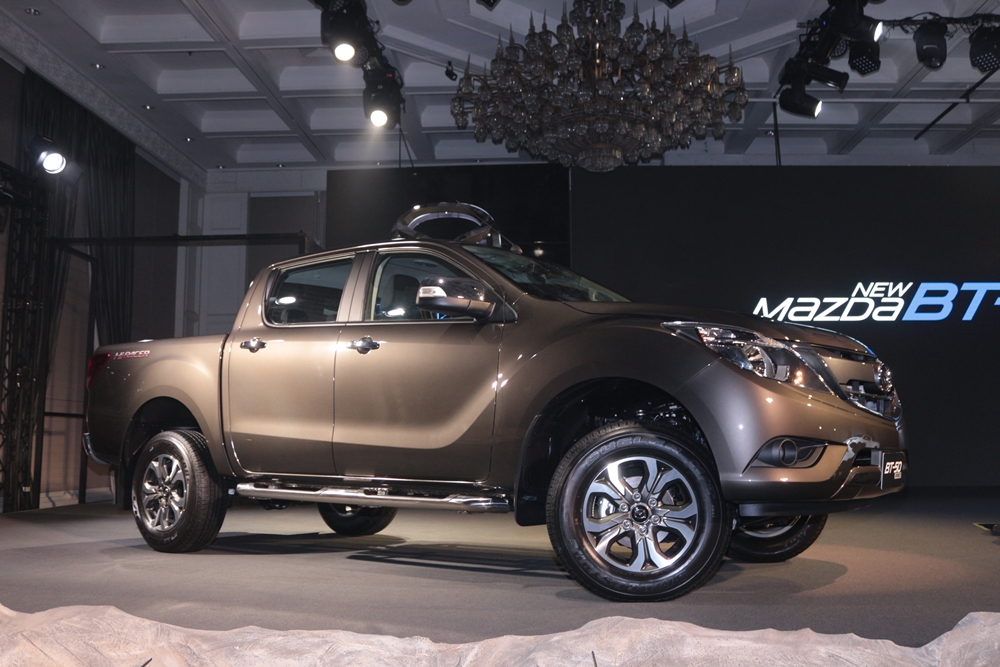 The four-cylinder variable turbo diesel 2.2-liter engine makes 150 hp at 3,700 rpm while producing peak torque of 375 Nm between 1,500 and 2,500 rpm. The sole petrol-engined model has a four-cylinder 2.5-liter engine that produces 166 hp at 5,500 rpm and peak torque of 225 Nm at 4,500 rpm.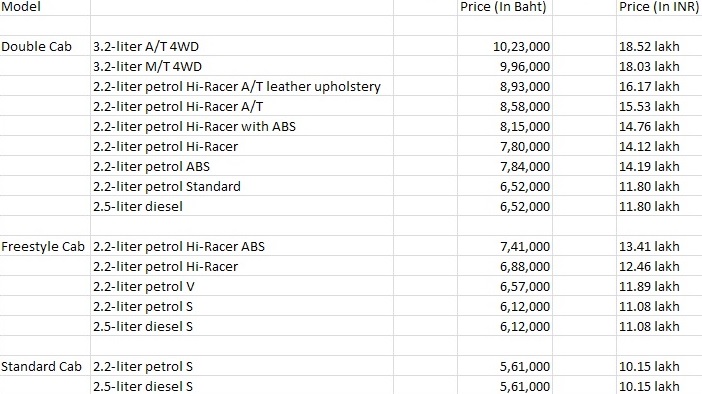 The model has been launched in three cab variants, Standard cab, Freestyle cab, and Double cab. While all three engine options are offered in the Double cab variant, the Freestyle cab and Standard cab models get only the 2.2-liter diesel and the 2.5-liter diesel. The Double cab and Freestyle cab variants are also available in the Hi-Racer trim and with or without ABS.
[Source - Autodeft]