Mercedes-owned Smart unveiled its next generation products last night in Germany. The 2015 Smart ForTwo and Smart ForFour are expected on sale in Europe by the end of this year, and prices will start under 11,000 euros (INR 8.94 lakhs) for the ForTwo and the ForFour will cost 600 euros more (INR 48,800).
[Head to YouTube if you're unable to view the video above.]
Inspired by the Smart FourJoy concept shown at the Frankfurt Motor Show last year, the ease of driving traditionally associated with the brand is not going anywhere on the new generation cars, says the company.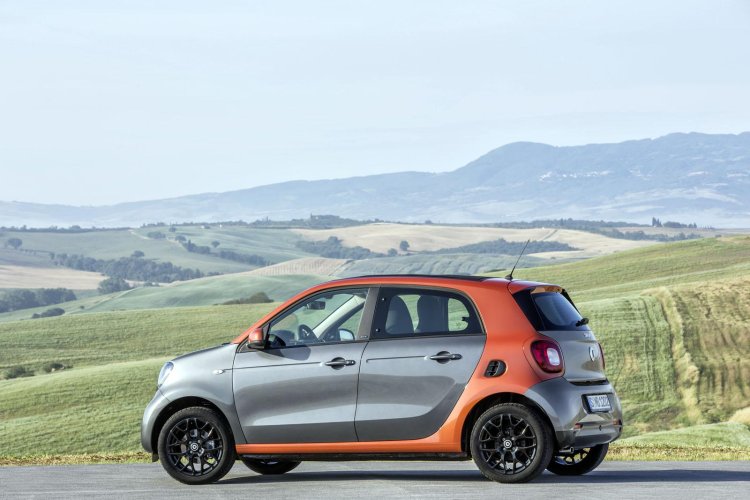 The dimensions are proof to this claim. The ForTwo measures 2.69 m long, 1.66 m wide and 1.55 m tall with a wheelbase of 1.873 m. The ForFour gets a 2.494 m wheelbase and measures 3.49 m long. The ForTwo has a turning circle of only 6.95 m and the ForFour at 8.65 m.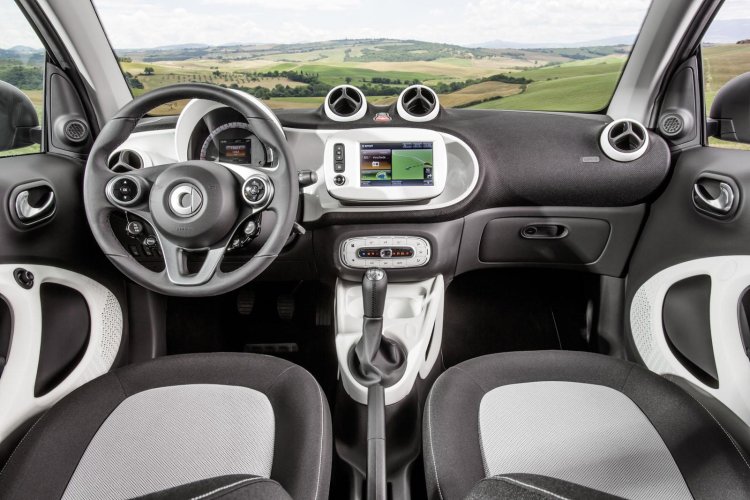 The cars come with dual front airbags and driver knee airbag as standard, and safety equipment includes ABS, ASR and ESP as standard. The Smarts were crash tested internally by Mercedes with C and S Class models as well and fared well according to the company.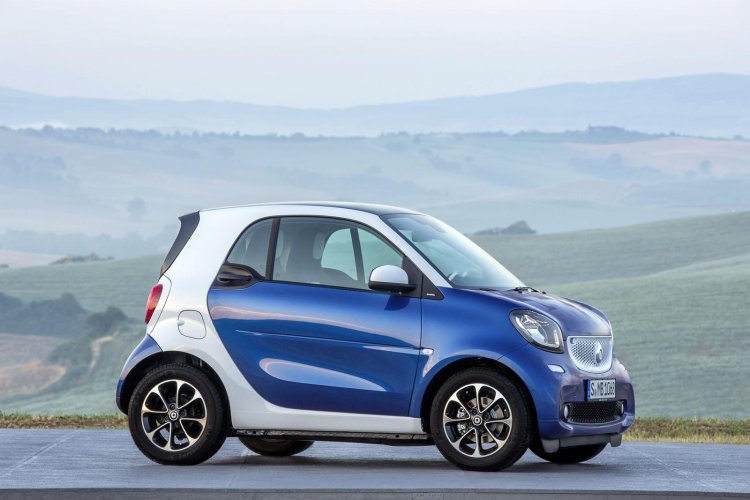 Initially, the cars will be offered with two engines. The base motor is a 1.0-liter three-cylinder making 71 PS (70 bhp) and 91 Nm of torque, while the more powerful engine is a 0.9-liter turbocharged engine making 90 PS (88.73 bhp) and 135 Nm of torque. The 0.9-liter unit is borrowed from Renault. Both engines can be had with a 5-speed manual or a 6-speed dual-clutch gearbox.
Mercedes is not considering the Smart brand for India at present, Mercedes India boss Eberhard Kern, told IAB earlier this year.
2015 Smart ForTwo - Image Gallery
2015 Smart ForTwo and ForFour - Press Release
[Head to Slidehshare if you're unable to view the document above.]