The 2015 Ford Mustang is supposed to world premiere tomorrow on the Good Morning America TV show but thanks to the early release of AutoWeek magazine, the new pony has had an earlier reveal.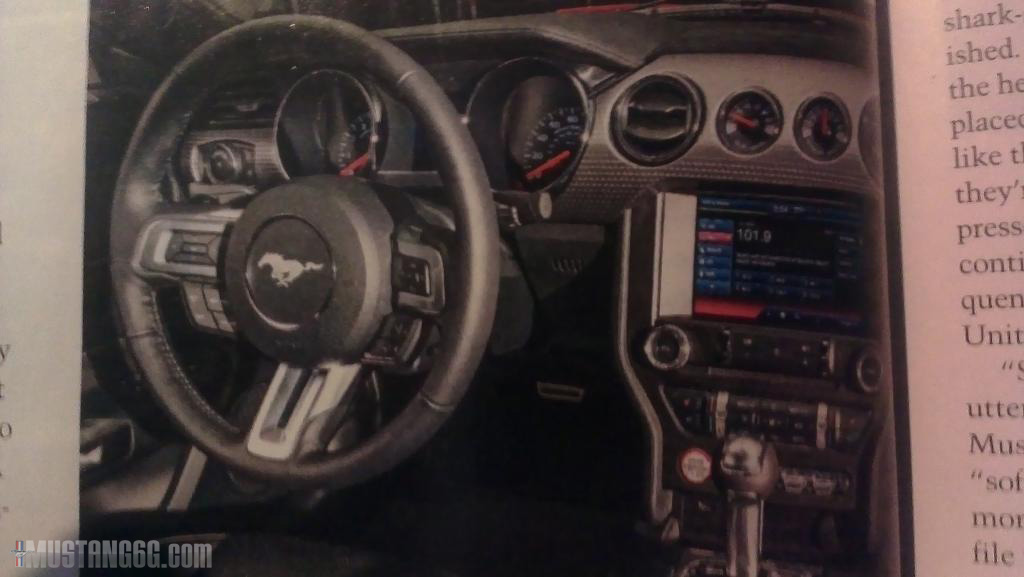 At the face of it, the new Mustang looks much like the old Mustang - an evolution of a current design rather than a completely new or revolutionary design.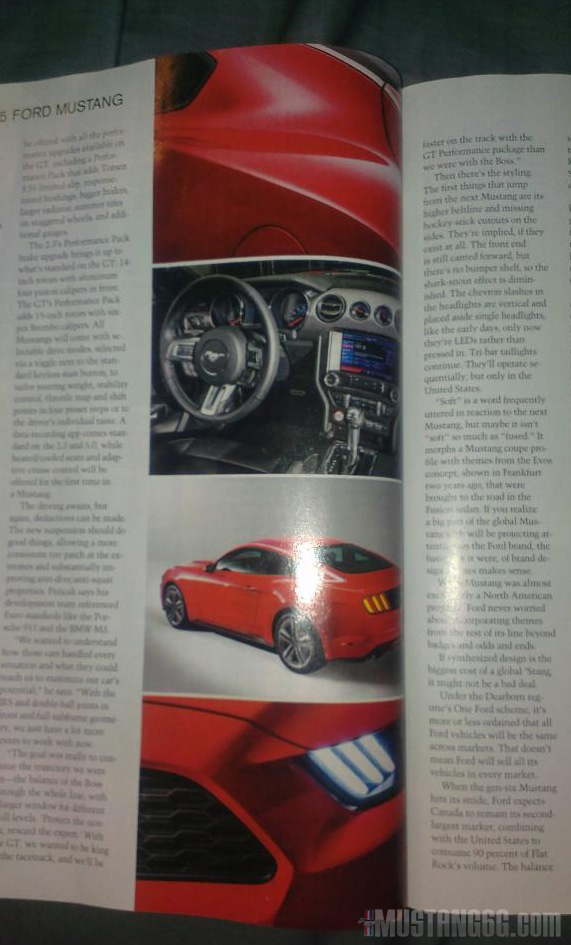 However underneath, the new Mustang has some revolutionary bits to it.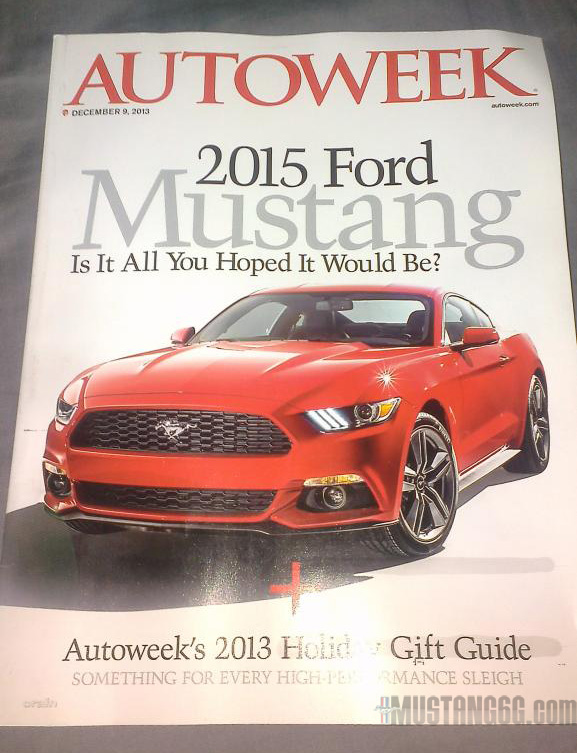 Based on an all-new platform codenamed S550, we can now confirm that the new Mustang has shed 200 lbs (90.71 kg) in weight. Another highlight of this platform is that for the first time ever, Ford will make the Mustang in a right-hand drive specification, which leads to the possibility that it could be introduced in India, while its confirmed that Ford will be taking it to Europe.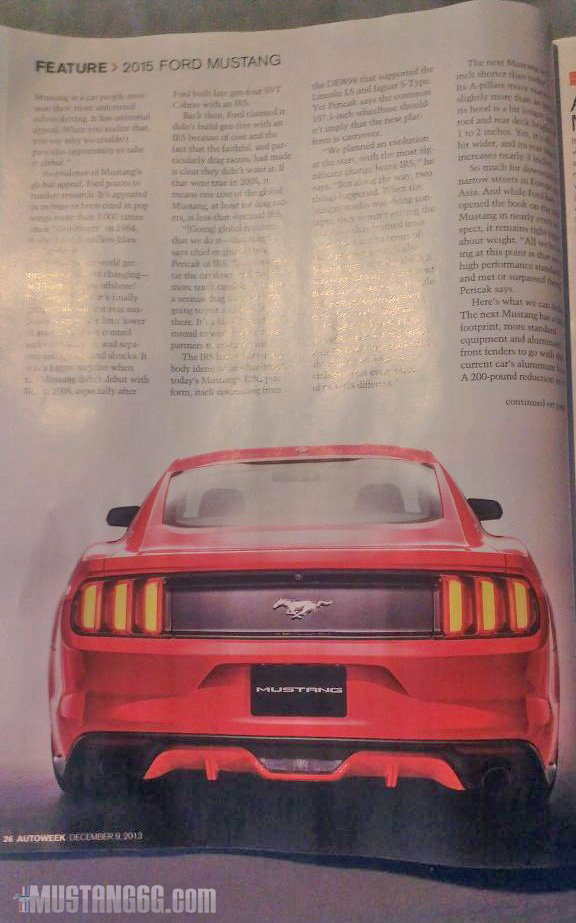 While the new 'Stang should sport a rear independent suspension (we need to wait for the official word on this), standard features will include Aluminium front fenders, keyless start and selective drive modes. The version that you see here is the base V6 model, and we know that a 5.0-liter V8 will be available as well.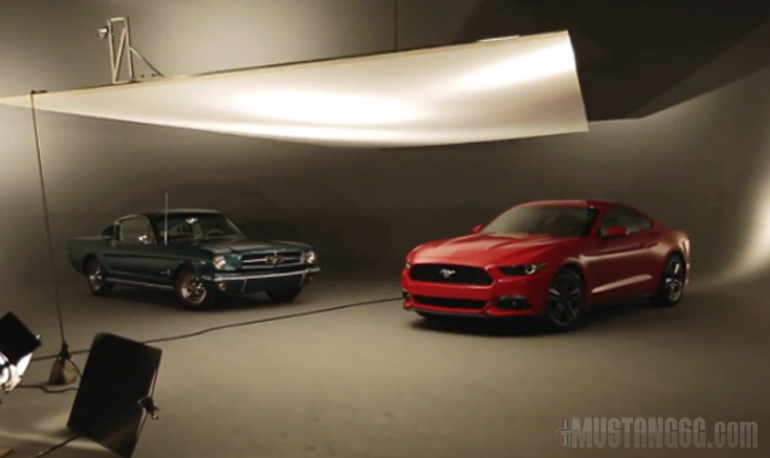 Sometime next year, Ford will also introduce their 2.0-liter four-cylinder turbocharged EcoBoost engine on the new Mustang. While initial gearbox options will include a 6-speed manual and automatic, a Ford-GM 10-speed auto can be expected in 2-3 years.
[Images from Mustang6g.com]