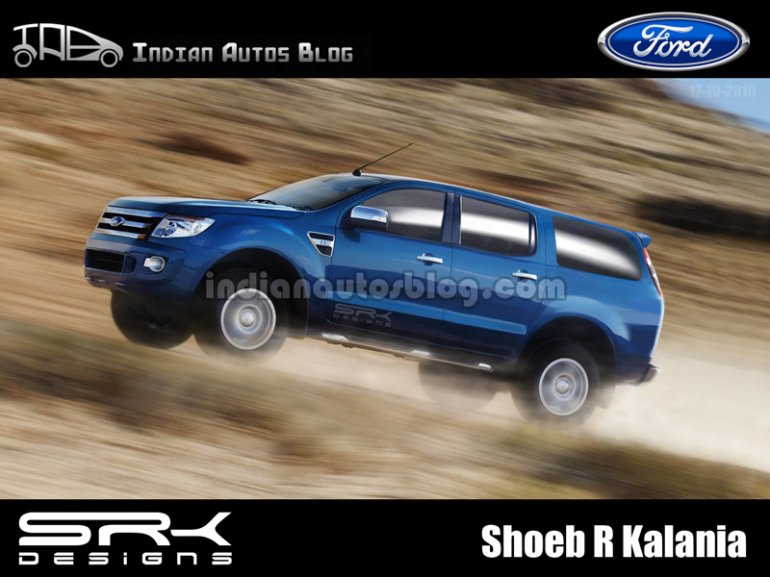 Reporting from the 2012 Paris Motor Show, leading Australian auto website CarAdvice.com.au has learned that Mazda has decided against running a sister car of the next generation Endeavour, citing lack of demand. Mazda's CX-9 SUV is thought to be the apt vehicle to cover the SUV segment.
Ford and Mazda have shared vehicles and platforms, including the pickup version of the Endeavour (Ford Ranger that is rebadged as the Mazda BT-50) over the last few generations in that part of the world.
According to CarAdvice, the next generation Ford Endeavour is still undergoing development, and engineers at the Broadmeadows facility in Melbourne are tweaking and fine-tuning the vehicle to "improve road manners."
The large five-door SUV is expected to roll off the Thailand plant where it is currently manufactured (and shipped to Chennai, where it is assembled). The successor will be a global model and be made available worldwide, positioned below the Ranger.
The existing powerplants that displace 2.5 liters burning petrol, and 2.2 liter and 3.2 liters burning diesel, are going to stay, and pair up with rear-wheel or four-wheel drive, according to the report.
The Ford Endeavour (sold as Everest in some countries) is competing against the Chevrolet Trailblazer, Toyota Fortuner and the Mitsubishi Triton-based Pajero Sport.
Ford India has not hinted about the launch of the next generation Endeavour, and there are no signs of test mules around the Chennai plant at the moment. Ford's energies may be focused on providing the best traction for the EcoSport and the B-Max as these are the two fast-growing segments with the least population.
We could see Ford India introducing the new Endeavour during Diwali 2013 or at the 2014 Auto Expo.
[Source - CarAdvice.com.au]