Now that the world has ogled at the all-new Range Rover, Land Rover has turned its attention to the sporty variant, the Range Rover Sport.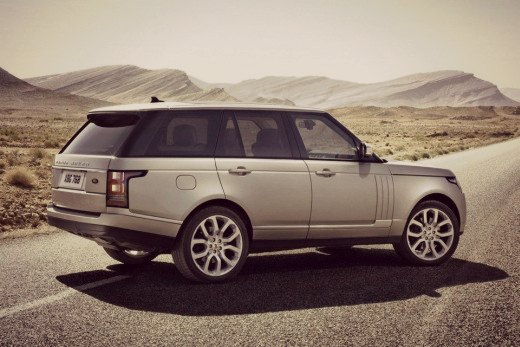 Lots of news and rumors are flying around on the internet that Land Rover has serious plans for the Range Rover Sport.
The first bit of news comes from AutoExpress that the Range Rover Sport, for the first time in history, will be offered in a 5 seater or a 7 seater version. The Sport will shift from a Land Rover Discovery sourced chassis to an aluminum bonded chassis of the big brother Range Rover. Expect a considerable weight loss thanks to the chassis transition.
However, the additional two seats may negate some of the weight loss. A price bump of 10% to 15% is also expected on the Range Rover Sport, over the humdrum variant.
The second bit of news comes in from Caradvice that Land Rover is planning an even sportier 'R-S' version of the Range Rover Sport. Buoyed by the success of the Jaguar XKR-S, David Waide, Land Rover's Chief of Chassis Systems, mentioned that Land Rover is preparing a sporty version of the Range Rover Sport to capitalize on buyer willingness to pay a premium for sporty variants.
The Range Rover Sport R-S will get a supercharged 5.0-liter V8 that generates 550 hp and 680 Nm of torque. The is the same engine which performs hauling duties on the 2013 Jaguar XKR-S. The R-S will also get quicker steering response from the new variable-ratio electro-hydraulic setup.
The Range Rover Sport will compete against the ML63 AMG and the Cayenne GTS.
[Source: Autoexpress.co.uk & Caradvice.com.au]