Jul 03, 2009 - 12:03pm IST
Filed under
QOTD
QOTD - Which vehicle's bumper is this?
Ashwin Ram N P, Ashwin is a guy with a slightly unorthodox perception of everything. His struggle to choose a career path, between art and automotive engineering, has landed him in the field of auto journalism, where he has paved way for himself to practise both.
Congratulations to Jishnu Sasidharan V, Dileep VM, Satyajeet, Rejith, Satish, Naveen, Puneet, niel, Adithya Arikere, Parthik Dalsania, S.prabakaran spide, Harish Kumar, Siddhant Ahuja, krishna, Deepak Sasi for getting yesterday's answer right. The answer is Tata Elegante Concept at Geneva Show in 2007.
Today's question -
Another picture. Which vehicle does this bumper belong to?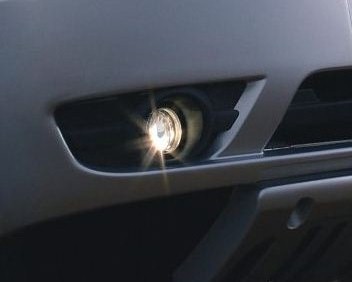 Put in your answers in the comment box below. Some of your answers will not appear till tomorrow's question is up along with this answer.