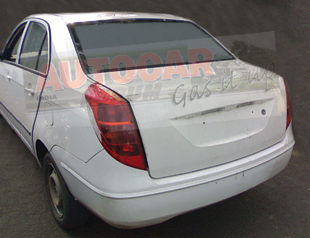 By Ragav Ramesh
Thus far-
While the buzz has started to create ahead of the launch of 2009 Tata Indigo, IAB has always been the first to get you the latest happenings about the Tata Indigo right from the spy shots to the engine spec and design. Just that the buzz is all around now we thought we would give a short re-cap on what has been the developments happening until now for the latest Indigo from Indian Automobile giant Tata's.
Design-
We definitely predict that this won't be an another Swift Dzire with a boot stuck to the India Vista. On the cards there are loads of changes for the new Indigo from the existing one like vertically-stacked taillights, the tapering roof and C-pillar, with a more rakish rear windscreen give the whole car a more cohesive look, without really compromising on rear headroom. While we come into the heart of the car the Indigo 2009 will get FIAT powered 1.4 Litre engine 16 valve twin cam Fiat Petrol motor and a 90 HP Fiat's Quadrajet motor that comes in the Linea.
Production Facility-
While the car is expected to roll out from the all new state of art body shop and a very modern assembly line in Ranjangoan with highly automated stations for ease of assembly by the line workers with a modern paint shop. As we understand that the Tata's are struggling to get the QA in place, the new plant is expected to come in handy to overcome this. The paint quality should be on par with foreign brands.
What to expect-
Like the India to Indica Vista we also expect this Tata Indigo 2009 to come in with loads of improvements right from quality, design to the engine. However, we still have a feeling that the Tata has a lot of scope for improvements, and with the Indica/Indigo V4, an Indian car that can take on the Hondas and Toyotas will be born.
IAB will keep you posted on any further developments. Until then stay tuned with IAB. :-)