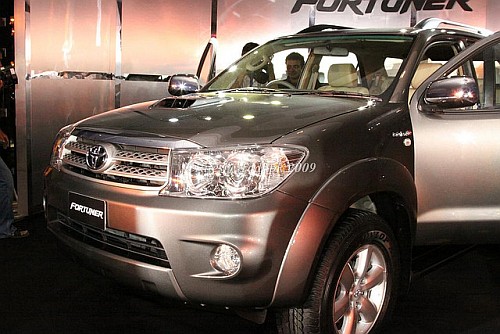 South Africa (SA) has always been a hot bed for all carjacking and related crimes. The rate of crime in SA is 18 times more than the world average.
Toyota witnessed a rise in carjacking of their cars in the recent past. In fact, the insurance broker Roxsure was planning to not insure the Fortuner because they were very easy to steal.
The criminals get access to the ECU using some home-made equipment and hot wire it to drive it off. As a result, Toyota responded with a new safely device especially for this market.
Recognizing the need to protect the engine bay and the ECU, the automaker has created a stainless steel bracket the will prevent any forced access to the ECU.
Toyota spokesperson Leo Kok -
This device will be offered as an added security device for owners who feel that they would like to further secure their vehicle, in much the same way as one would fit a gear lock or tracking device
It will be available at all major dealers in SA for a very nominal cost. There have been no reported cases in India of Fortuner thefts, but I'm sure Toyota India has taken stock of it's South African's friend's measures to prevent any potentially disastrous situations.
Source - Motoring South Africa