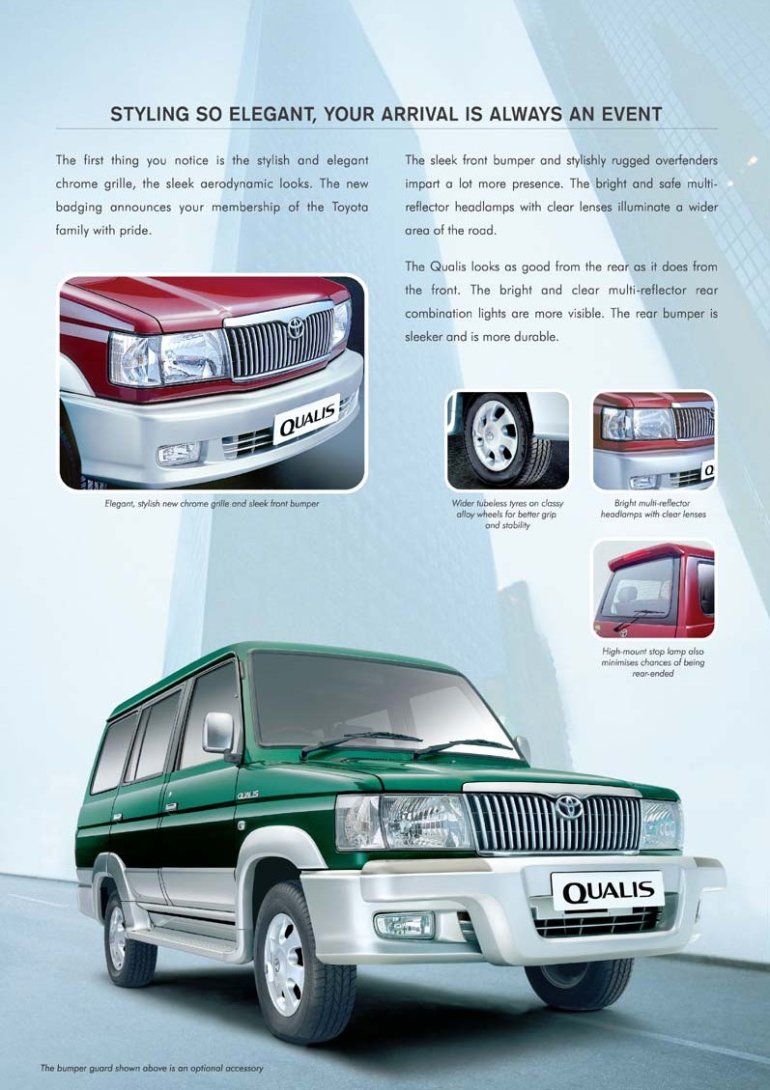 Toyota introduced the Qualis more than ten years ago and despite its bread box inspired design, there was a fun club that formed immediately upon its launch. The Toyota badge rocketed this product past all expectations.
The Qualis paved the way to cars like Corolla, Innova and Etios which enjoy a good image in India. The Qualis proved to be the best first car even if it was built on an old platform and designed using rulers and chalk.
Once the Innova was available TKM didn't hesitate to discontinue the Qualis and introduce the Innova. They exited the Qualis segment and entered a segment immediately above.
With good (or better) looks, acres of space and tank-like reliability, the Innova established the best possible image in the premium MPV segment, but manufacturers are making a beeline to occupy the lower end of this segment once dominated by the Qualis.
The Maruti R3, GM's refreshed Tavera, Wuling vans and a refreshed Bolero (the current bestseller) are some candidates who wait behind the curtains ready to rock the stage. Has Toyota watched the action in this space?
Mr Sandeep Singh, DMD Toyota Kirloskar Motor to Indian Autos Blog -
We know that the segment is very important for us, we would like to enter into that segment. But as of now we don't have any products that fits in well. We have many products, but we don't have any product that fits in very well as per Indian conditions. You will not see us in that segment with any product at least for the next 2-3 years. We have not taken a decision if not we would have entered in the next two years. We are looking at that segment, we know that segment very well, we have done very well (with Qualis). We are in the upper end of that segment with the Innova.
We're not sure which product will fit into the segment. We speculated on a Etios MPV, but without knowing if such a spin off is possible. We also wrote about the Avanza, but this car comes only with a petrol engine and might not suit Indian conditions. The Avanza has been in duty since 2006 in parts of Asia and a next generation model has to happen soon.
What is this mystery MPV then?