It's finally official! Toyota India will drop a diesel engine in the Etios sedan and the Liva hatchback on September 9.
In an official quote to Economic Times, Sandeep Singh Deputy Managing Director Sandeep Singh (Marketing) -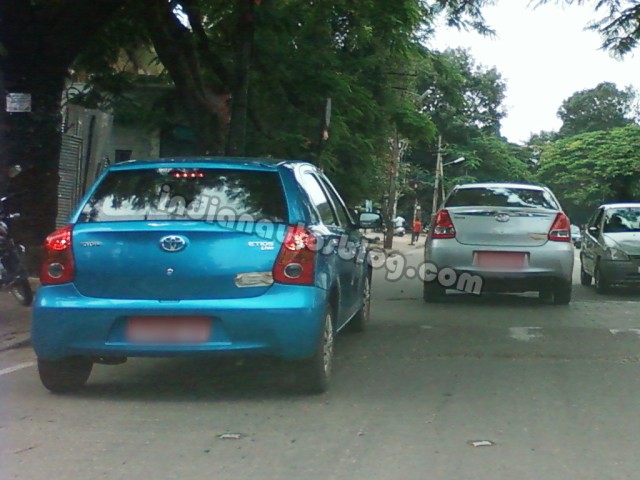 Yes, we are launching the diesel variants of the two cars on September 9. We aimed to introduce the two versions in August, but had to postpone by a month due to the earthquake and tsunami in Japan
This should come as no surprise because we have many spyshots of the Etios diesel/Etios Liva diesel being tested on the roads of Bangalore. The extraordinary difference between petrol and diesel prices in India has inadvertently made the Indian automotive market a diesel dominated one.
Almost all car manufacturers are selling more diesel cars than petrol ones. And the ones who don't have diesel engines up their sleeves are either in the process of introducing their diesel engines or struggling massively in sales.
The Etios brand was launched with a huge bang in India. The sedan broke all the records of pre bookings when it was launched. The waiting period extended to almost eight months on some specific variants. But slowly and steadily, the lack of diesel option started hurting the sales.
The Liva was not able to set the cash registers ringing for TKM. As a result, to pump some life in the sales, there was no other option but to launch the diesel.
Speculation suggests that the diesel mill which will be performing the duty is none other than the 1.4L D-4D used in Corolla. However, to keep the cost low, Toyota India may adopt a fixed geometry turbo rather than a variable one. This means that the power will drop to 75 bhp but the fuel efficiency will be better.
If market trends are anything to go by, the diesel variant will cost eighty thousand to one lakh more than the petrol one.
The diesel variants are sure to boost some life in the sales. Considering Toyota India has set an aggressive target of 60000 units of Etios and Liva, the oil burner will help them achieve their target.
Stay tuned as we get you live updates from the launch :)
[Source - EconomicTimes.IndiaTimes.com]