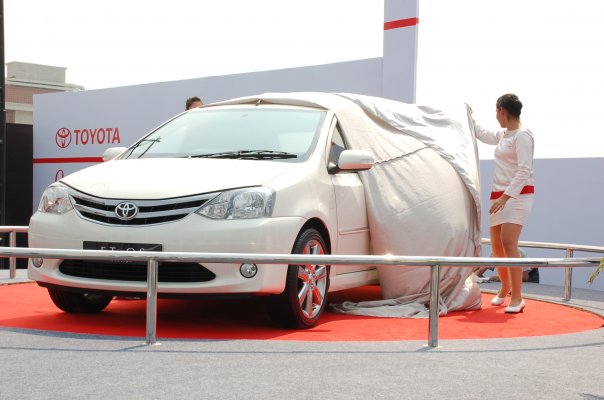 Managing Director of Toyota Kirloskar Motor, Mr Hiroshi Nakagawa told Business Standard that Toyota's Brazilian subsidiary is working on the Etios as well.
Managing Director of Toyota Kirloskar Motors, Mr Hiroshi Nakagawa -
A project is presently undergoing development in Brazil. So, we communicate to various markets that the Etios is the world's first and not just India's first, and that our development experience and techniques can be extended to overseas markets. Currently, the Brazilian subsidiary of Toyota is also working on the Etios and will launch the car in two years.
Toyota is expected to localize the Etios to the maximum possible extent in Brazil. Toyota needs to engineer the car to work with gasoline blended with alcohol, as Brazil retails E25 (E25 contains 75% gasoline and 25% of ethanol) at the pump.
We expect Toyota to make a hybrid vehicle on the Etios platform. We also feel Toyota will not stop with sedan and hatchback bodystyles on the Etios platform. A mini MPV, SUV and station wagon models will be exciting additions for developing markets.
Source - Business Standard