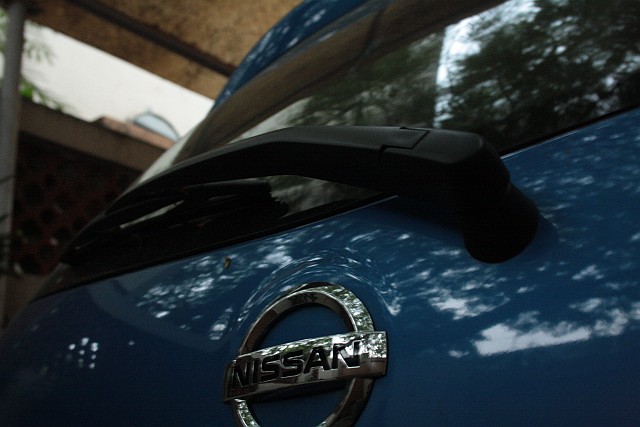 The first thing that comes to mind while talking about diesel hatchbacks is turbo lag. It is the inborn characteristic of a diesel engine to wake up after a particular RPM and then rush to work. People who buy a diesel car have to put up with it, or somehow, alter their driving style to work around it.
Though it is not correct to say that the Micra diesel suffers not from the turbo lag phenomenon, it is precise to say the well-mated gearbox almost entirely fixes this problem. The acceleration is consistent for a diesel engine, right from 1,000 RPM to till about 3,500 RPM. If you need to accelerate more, up shift and load the engine to come back into the torque band.
The noise levels gain strength as you accelerate but at no time is it unbearable. On cold winter mornings, the Micra responds to power with a slightly annoying diesel clatter. Once the engine is up to temperature, it responds normally and is ready to impress.
There aren't many diesel engines in India in cars costing 7 lakh rupees that impress as much as the Micra does. Producing only 64PS power and 160Nm torque, you'll wonder where the remaining went from the voluminous 1,461cc engine. The reason behind cutting back power and torque is to avail extra fuel economy, which the long-distance traveler and diesel car buyer eagerly anticipates.
Not boasting of class-leading performance figures on paper, you'd expect the Micra to be a damp and grumpy car. But it is quite the opposite. For a car tipping the scales at 1,008 kg, it has enough grunt to provide you with a very lively driving experience. In gear acceleration is extremely good, overtaking is no trouble at all. The engine is very much single-minded and at no point during our drive did we feel anything in the engine compartment needed work or adjustment. If you are an eager up-shifter, you will find the car comfortably cruising at 25kph in third gear. That's usually comfortable only in a petrol car. No one is going to complain about the car's pickup once they have driven it. We haven't driven a diesel hatch that provides such an engaging experience.
The brakes are very strong and you don't have to pump them repeatedly to come to a halt. They are very responsive and during panic stops, one has, and very crucially, the confidence to negotiate the situation. It is very easy for the manufacturer to plonk a powerful motor and forget to fit suitable brakes. There is no ABS or EBD, but surprisingly we never missed them during the drive. Another area, then, where the Micra scores full marks.
The Micra's suspension is setup to tackle speed bumps and pot holes, plenty in number since the monsoons have arrived in Chennai. We did not scrape one protrusion on the road. The bumps are absorbed well, though at higher speeds, like in any other small hatch, this doesn't hold good.
There is a hint of body roll while you are accelerating through corners. There is no alarming shift in mass but reinforcement to the suspension can be considered to drown this problem. The tires provide good road grip, but noise dampening could have been better.