Ssangyong have launched a new luxury variant for the Rodius (Korando Turismo) in South Korea. While the minivan rivaling SUV can accommodate up to 11 people, this new variant sports seating only for nine. However, the four-row arrangement continues to be seen.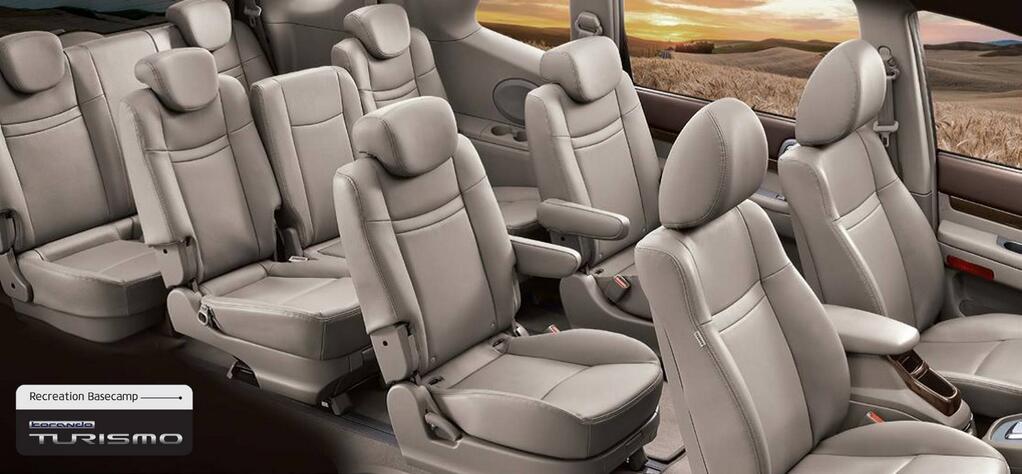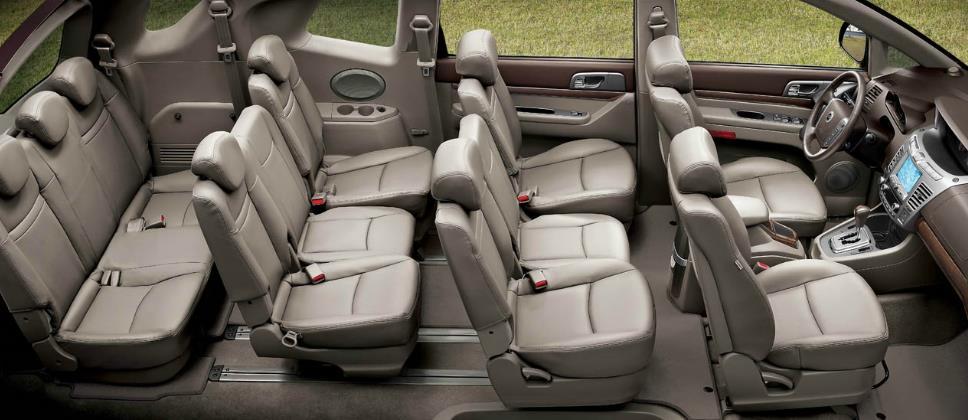 The Mahindra-owned company says that passengers will be seated in individual bucket seats in rows 1,2 and 3 (the middle seat on the third row will not be used by an adult), while the last row gets a bench type seating for three.
The 5.13 meter SUV is powered by the same 2.0-liter e-XDi200 engine as other variants. Outputting 155 PS and 360 Nm of torque, a 5-speed automatic transmission sends power to all four wheels. Features such as ESP (Electronic Stability Program), ARP (Anti Rollover Protection) and BAS (Brake Assist System) are standard.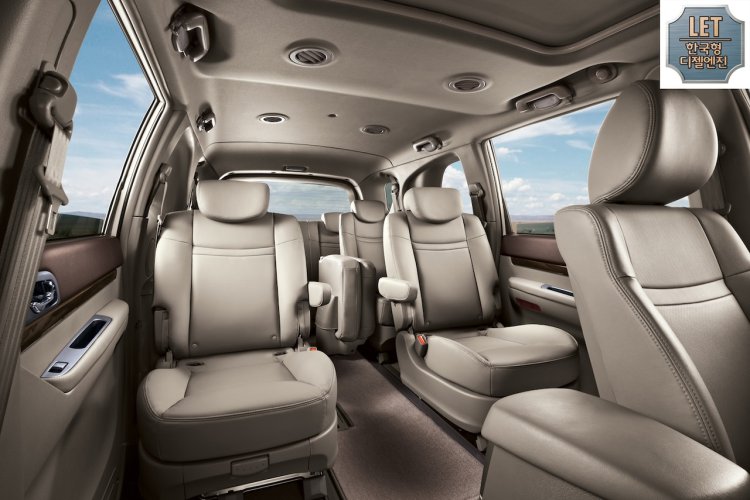 The 9-seater variant is priced at 27.05 million Won (INR 15.86 lakhs).
While the proportions of this people mover may be termed behemoth, fact is that the new Rodius looks so much better than the older model (which was referred by many European journalists as the 'Ugliest Car In The World').