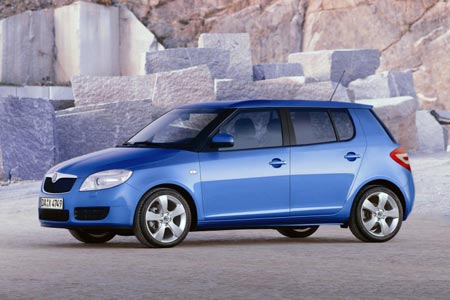 In a turnaround of sorts, Czech automaker Skoda has recalled the petrol version of its Fabia sibling for rectifying a technical glitch that was affecting the fuel efficiency and performance of the car. According to sources, both the 1400cc and the 1200cc High Torque Petrol are being recalled for technical upgradation. The company confirmed the recall and put the blame on inconsistent fuel quality available in India. Due to this inconsistent fuel quality, Skoda India has reprogrammed the software on the ECU to attain better fuel economy and performance.
Skoda is assembling the Fabia at its Aurangabad factory. We also know that about 75% of the car is still imported as many locally produced components do not meet Skoda's stringent quality standards. The imported components may not be suitable for the mediocre quality fuel available in India. Several customers had experienced problems with the car and some even complained that the brake pedal became hard, while driving at high speed.
What is sure to come as relief is that Skoda would rectify all these problems free of cost. This is a definite relief when we know that each of Skoda's alloy wheels cost over Rs 7000 and each plastic hub cap Rs 2300. Skoda told that it would be a 30 minute job and asked customers to spend the required time at the dealerships. "All manufacturers do constant upgradation of their products so that the customer always enjoys the best quality and service", the company added.
Fabia, which also has a 1.4 diesel is expected to lead Skoda's charge in India and is the company's bread and butter model. A 1.2l petrol was launched to compete with the Swift and Getz. Fuel efficiency is one of the important factors in determining the success of a car in India. Recalls are common too with Honda recalling its Accord model in 2005-06 to rectify a faulty relay in fuel pump. Honda had done this as a part of global recall. Even Maruti recalled 500 units of its Zen model for rectifying coolant leekage. Bajaj had also recalled its Kristal scooter last year for a fuel pump problem.
Skoda has announced that it would bring a new small car in the 3-5lac bracket and even introduce a low priced predecessor to the Octavia sedan pegged under Rs 10lacs. Also in line is the Fabia greenline range currently selling well in Europe.
IAB
Source - Times of India