If you haven't heard of Segway before and you are thinking there you go another manufacturer looking forward to make your life more miserable when it comes to car buying, don't worry Segway doesn't make cars.
What they make is something called as a 'Personal Mobility Solution'. In essence a Segway is a two-wheeled, self-balancing electric vehicle that can help one person (at a time) travel very short distances. For example: Going to the nearest coffee shop.
The company is planning to set up a local assembling unit at Gurgaon near Delhi to meet its swelling demand. The operations are managed by its Indian partner – the Bird group.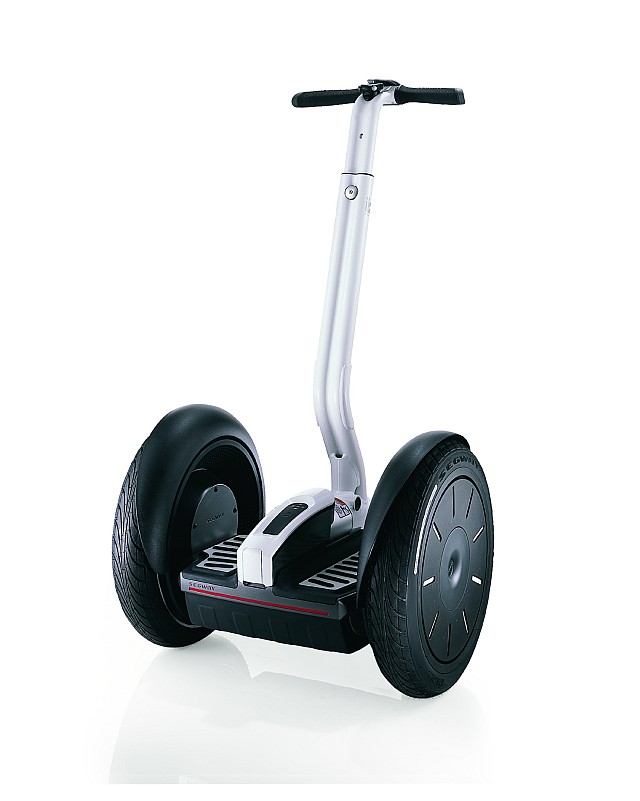 Ankur Bhatia, executive director of Bird Group -
The local manufacturing facility will help to cater to the Indian market and also adapt the Segway machines for efficient use on Indian off and on road conditions. As taxes are lower for local assembly operations, we expect further boost in sales this year.
Because the Segway is very compact and has a top speed of 25km/hr, it can be used for several purposes. The company claims that it has received several inquiries from airports, golf courses & resorts, police patrolling, large industrial and educational campuses.
As of right now, the Segway is unbelievably expensive – 4 lakh for a pop. Fortunately, with the help of local manufacturing the cost is expected to drop to a fifth of the current price.
The Bird group, which right now sells Segway through 30 retail outlets, hopes to sell 500 Segways in 2011.