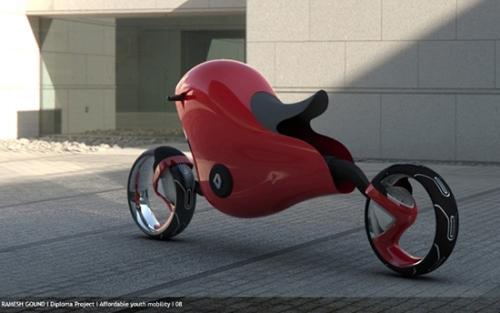 Indian Designer Ramesh Gound has come up with a smart design solution to escape horrendous traffic jams in big cities. His design concept consists of a two similar  motorcycles which can be attached together to make a car. When there is traffic jam, the car can be split into two bikes again and the two commuters can slip through the traffic with ease on their bikes.
Ramesh Gound submitted this concept for his Diploma Project at the National Institute of Design and this project was funded by Renault Design India. Gound was fueled by the 'buy one, get one free' bargaining mentality in India.
It's interesting to find designers drawing inspiration from the cultural influences of India and ending up with radical designs like this. The viability of such smart concepts for production is something only time can answer.
Source: Crave
Ramesh Gound Smart Mobility Image Gallery