I like hot performance-oriented hatchbacks better than most sports cars, at least in the Indian context. In general, they are compact, light, relatively more practical, less expensive, and easy on the credit card at a petrol station. However, the point I would like to stress is how easy it is to extract the full potential of such cars on empty, curvy public roads without the need of a holy book in your hand; it is easy to have fun in a hot hatchback. I was reminded of this when BMW lent us a MINI Cooper S for the weekend, weeks after we had our hands on a supercar.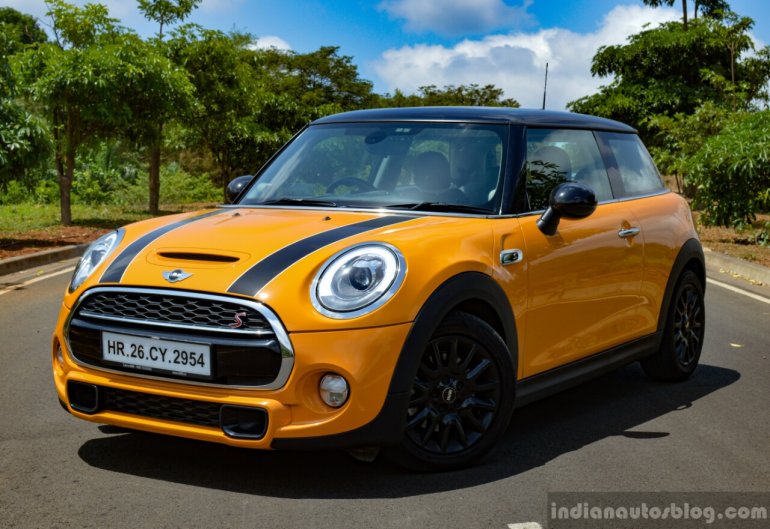 Similar to what Porsche or Jeep do with the 911 or Wrangler, respectively, the 2nd gen Cooper's design continues to follow the design lines of its early ancestor: the Austin Mini (one among many). Even amongst rivals with flowing, contemporary designs and aggressive "look at me, I am powerful" features, the Cooper S' retro-futuristic and characteristic British styling will strongly appeal to a large number of folks.
With a bright yellow paint job contrasted by stripes and gloss black roof, and a loud JCW sports exhaust, our Cooper S test car was anything but subtle. Unlike a VW GTI that blends into the sea of Polos on the road, the MINI Cooper S easily stands out and turns much more heads. For folks over 40 years of age, it is the perfect mid-life crisis car.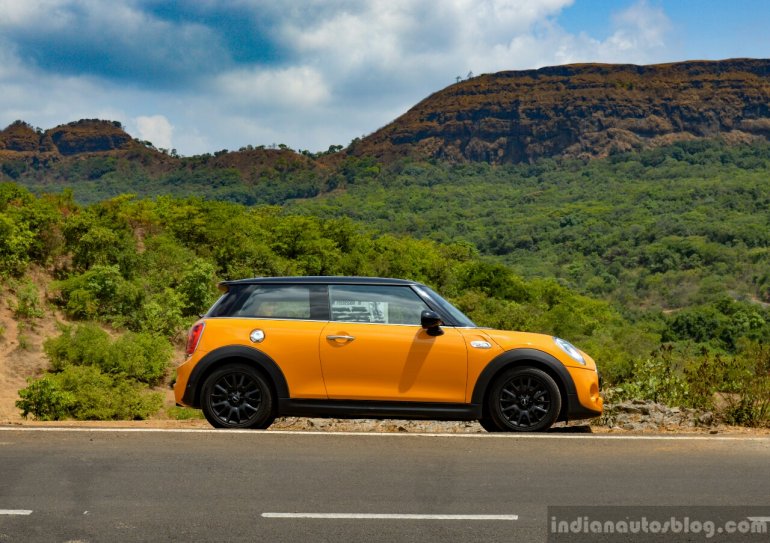 The long, pillar-less doors open to reveal an interior replete with quirky touches and BMW-sourced equipment. I am happy that MINI got rid of the dinner plate-esque speedometer in the centre console for a conventional unit behind the steering wheel. They could not let go of the roundel completely, so instead re-designed it to house the infotainment system and a cool strip of accent lighting. Moreover, this fascination for the round shape is present all over the cabin: door handles, steering pad, HVAC controls and vents, speaker housing and around the gear selector.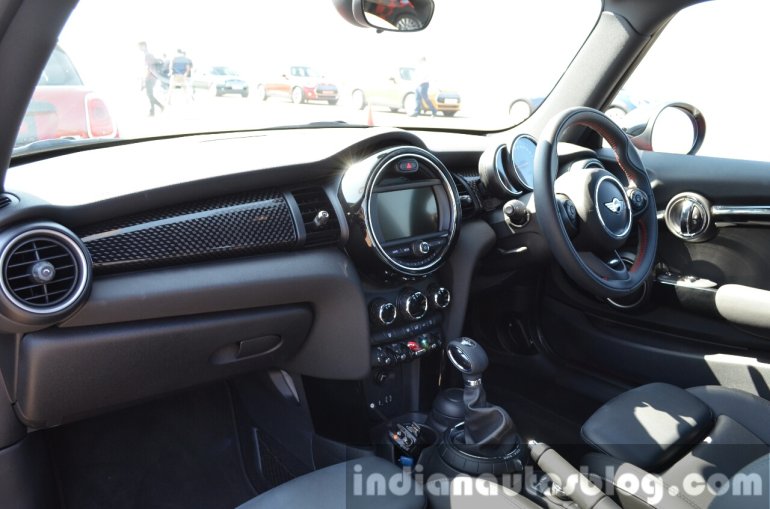 Rest assured, there's no other car in the market with an interior as distinctive as that of the Cooper. The build quality is similar to BMW products, although there are quite a few scratchy bits of plastic within your reach. Those jet-inspired toggles in the centre console look oh-so-cool, though. You can go crazy with the wide variety of personalisation options, although do expect the options bill to choke your bank account.
When I had shared news about its arrival to my mates, the first question they asked is - unsurprisingly - if I could fit in it. Did I have to peek out of the sunroof? Happily, I had no trouble fitting inside the MINI. Moreover, I did not even have to open the sunroof blind. In fact, it still had a good amount of headroom to spare, the seats were well bolstered, and it was a cosy experience from behind the wheel. Surprisingly, the driver's seat had no power adjustments, rather relying on the usual mechanical levers. Had it been the crazy, track-focused MINI John Cooper Works (not sold in India), this would've been forgivable.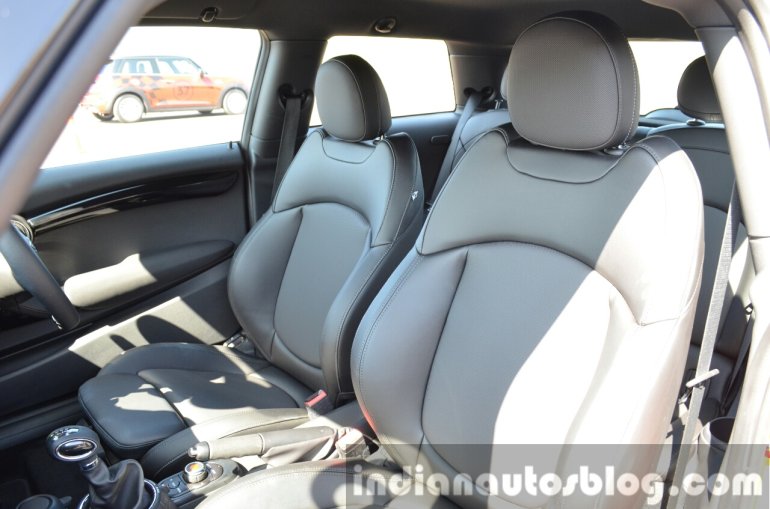 The Cooper S sold in India is based on the 3-door version. To accommodate a couple more folks, there is a bench with good enough space for smaller, Richard Hammond-sized people. But, even with the front seats slid and reclined all the way forward, it still requires the flexibility of an Olympic gymnast to enter. With a boot capacity of just 211L (even without a spare wheel), it is also not the most practical premium hatchback.
But - yes, there's a 'but' after all this - I'm not fazed by the lack of practicality or space because it's a MINI Cooper. And one that's only 3,850 mm long and has three doors. If BMW were to address the above critiques, the Cooper would have to become much porkier, and be called the 'MAXI Cooper'. Plus, if it's space and practicality you're after, MINI India also sells the Clubman - the longest MINI ever made.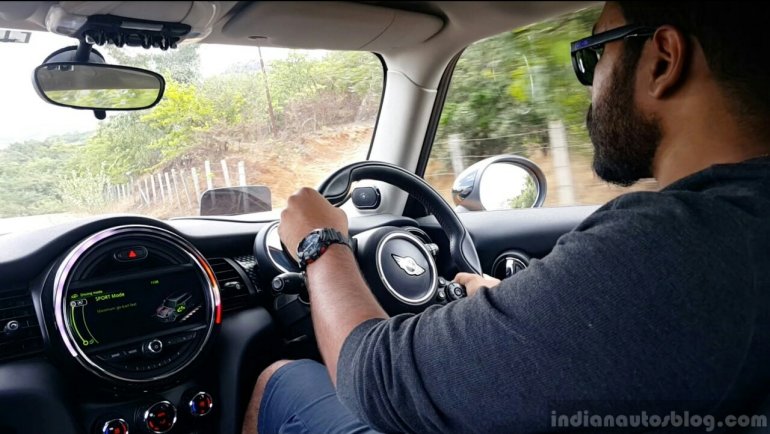 The Cooper S is not the most heavily equipped cars in standard spec, so most of the features you see inside and outside are optional extras. For instance, the excellent, re-skinned iDrive system dubbed as Mini Navigation system XL, the rising Heads up Display, Harman Kardon audio system, sunroof, keyless entry, JCW steering wheel, LED cornering headlights, rear parking camera were all optional extras. So be prepared to spend quite a bit more than the base price for the perfect spec.
But the MINI Cooper S isn't all about technology, comfort or practicality. Its all about the driving experience. Under the hood is a BMW-sourced 2.0L TwinPower turbocharged 4-cyl petrol motor that produces 141 kW/192 bhp between 4,700 and 6,000 rpm and 280 Nm of torque at a low 1,250 rpm. Torque can even briefly increase to 300 Nm using an overboost function. All that power is sent to the front wheels via a 6-speed Steptronic automatic gearbox with steering-mounted paddle shifters (optional).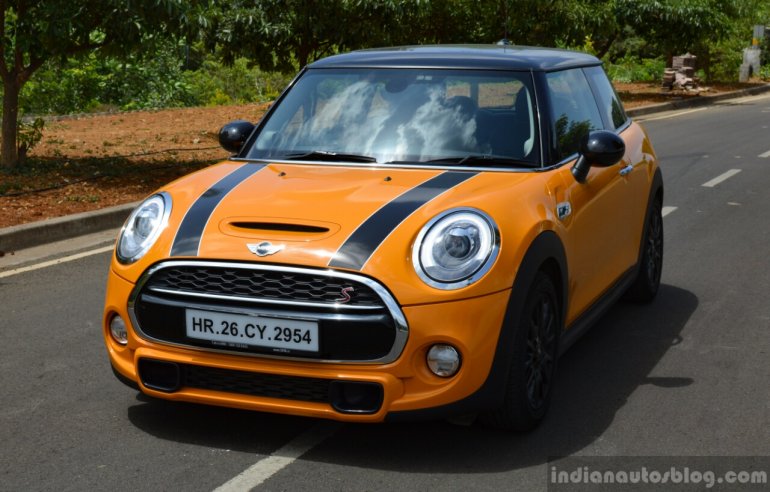 To put it briefly, the outright performance of the 2.0L unit is brisk. There's very little turbo lag, it's as free-revving as a naturally aspirated motor, and there's a linear delivery of thrust throughout the rev range. With such power to tap in a compact body shell, it's quite tempting to go anti-social in the Cooper S. Otherwise, set the Drive Mode to Comfort or Eco, and it's as tractable in urban conditions as the nearest Maruti.
At first, I was a bit skeptical about the choice of equipping the 6-speed automatic instead of the excellent 8-speed ZF unit, but the former won me over with its quick up-shifts in Sport mode and butter-smooth operation in slow city traffic. On an empty, dry road, the Mini Cooper S can accelerate from 0 - 100 km/h in 7.2 seconds (MINI claims 6.8 seconds), and go on to hit a limited top speed of 235 km/h. It was funny to watch faces of disbelief when people saw a bright yellow compact hatchback zoom past them and keep up with large luxury cars on the Mumbai-Pune expressway.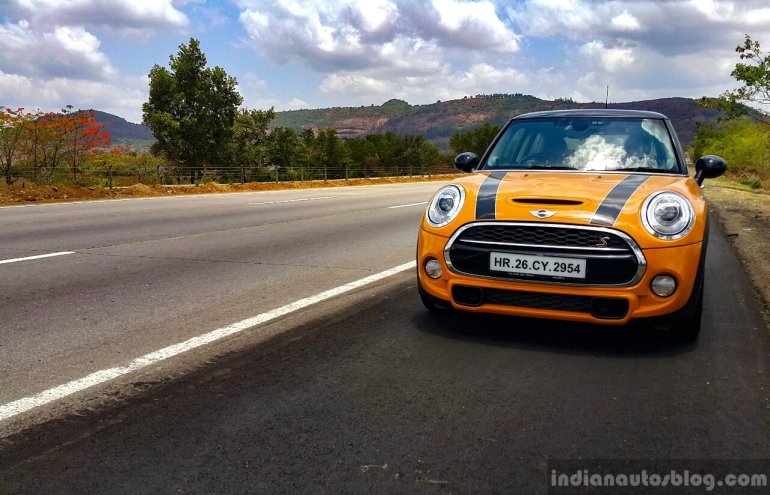 What greatly contributed to the overall drama of driving our Cooper S test car was the optional JCW exhaust as part of the JCW Tuning Kit, which is a must-have if you're planning to purchase one. While the same engine is quiet in a BMW 320i, it's loud and raspy in the Cooper S, accompanied by plenty of pops and burbles upon gear change. Some would call it noise, while I call it music. Driving through the tunnels on the Mumbai-Pune expressway, I couldn't help myself but switch to Track mode, roll down the window and stomp on the gas pedal. The Cooper S + JCW exhaust is easily one of the best-sounding 4-cyl petrol cars on sale.
It's also capable of producing decent fuel economy numbers. In our 'Eco mode' test run, the Cooper S managed to average a fuel mileage of 10.8 km/L. When you do eventually visit a petrol station, keep in mind that the Cooper S only drinks the premium 91 octane/95 RON fuel and not the widely available 87 octane regular unleaded.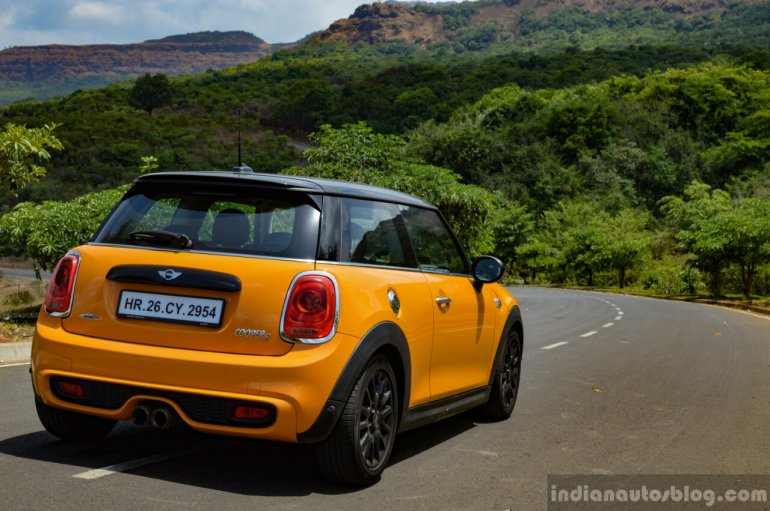 The marketing boffins at MINI like to throw around the words 'go-kart handling' when pitching the Cooper S, and there is substance to their claims. Around corners, the Cooper S exhibits negligible body roll, and its quick response to sharp turn-ins reminds me of the squirrels I usually find running across my house. The electronic steering system is well tuned, offering precise turn-ins and a good feel of the road. Thankfully, the excellent handling doesn't come to the detriment of ride quality. It's not exactly a comfy set-up, but is much more pliant and forgivable than the previous Cooper S.
Verdict:
The only other rival to the MINI Cooper S is the Volkswagen GTI, which recently had its price slashed by INR 6 Lakhs. It's more practical, more frugal, rides much better and, now at INR 19.99 Lakhs (ex-showroom), is an instant bargain against the INR 29.84 Lakh (ex-showroom) MINI Cooper S.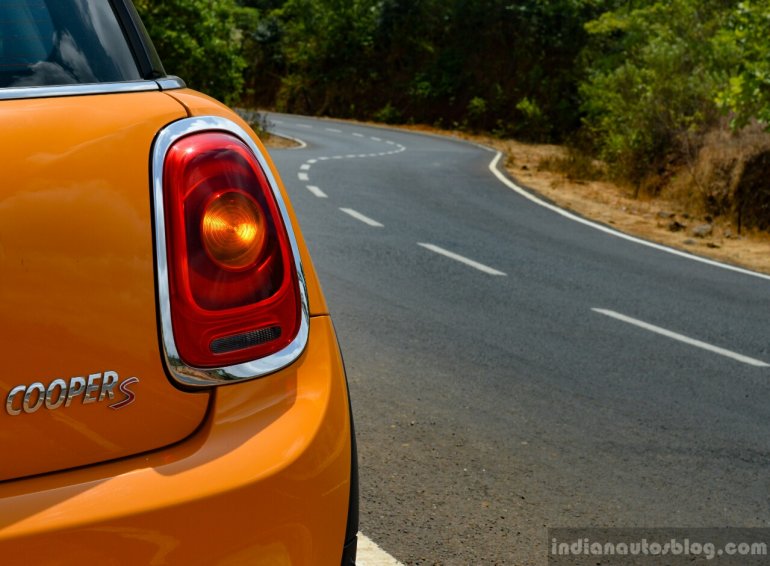 Having said that, there is something about the MINI Cooper S that makes me want to pay over INR 10 Lakhs more. There was a sense of occasion anytime I stepped inside, fire up the motor and drive off into the horizon. So much drama, character and go-kart alluding performance, combined with the iconic exterior design and details that turn heads every time. The GTI will convince your mind as being the more sensible and realistic purchase, but the Cooper S counters back by tugging at your heart strings.