As regular Indian Autos Blog readers may know, Mazda rebadged the Ertiga as the VX-1 and launched it in Indonesia in May this year. Visually, the Mazda VX-1 sports a different grille bearing the 'Mazda' logo, and added chrome highlights on the foglight enclosure. Features such as side skirts and spoiler mounted LED stoplights were designed for the vehicle.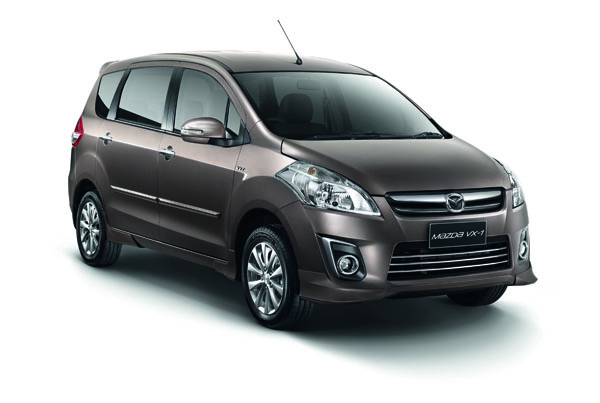 Just because it features a Mazda logo, doesn't mean the VX-1 is powered by a Wankel engine and is rear wheel driven. Mazda carried over the 1.4-liter K-Series VVT power plant that produces 95 PS and 130 Nm of torque from the Ertiga.
In fact, Maruti ships out CKD kits of the Ertiga to Indonesia, and Suzuki's Indonesian facility in Bekasi assembles the Ertiga and the VX-1.
So, there are no mechanical, manufacturing or cosmetic changes (apart from the logo and the grille) between the two MPVs. There however is one big difference.
While the Ertiga averages sales of 5,700 units per month, Mazda sells only 100 units a month of the VX-1. In fact, the Ertiga is the third best selling car in Indonesia for the first nine months of 2013.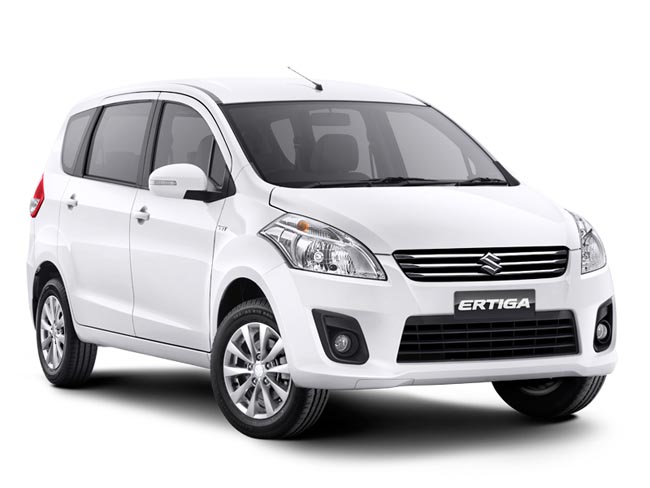 PT Mazda Motor Indonesia's Senior Marketing Manager, Astrid Ariani Wijana, says that this is because the VX-1 is not sold in the city of Jakarta, the largest city and the capital of Indonesia. Wijana says that the VX-1 has considerable demand in the cities of Sumatra and Kalimantan and that the company was satisfied with the sales of the MPV.
[Source - Oto Detik]