Facelifted model available from this month itself.
Maserati has revealed the 2016 Maserati Quattroporte (facelift) three-and-a-half years after the MkVI model's arrival. A visual comparison of images shows how different the 2016 Maserati Quattroporte (facelift) is from the original sixth generation 2013 Maserati Quattroporte. The new Quattroporte will be available from this month itself.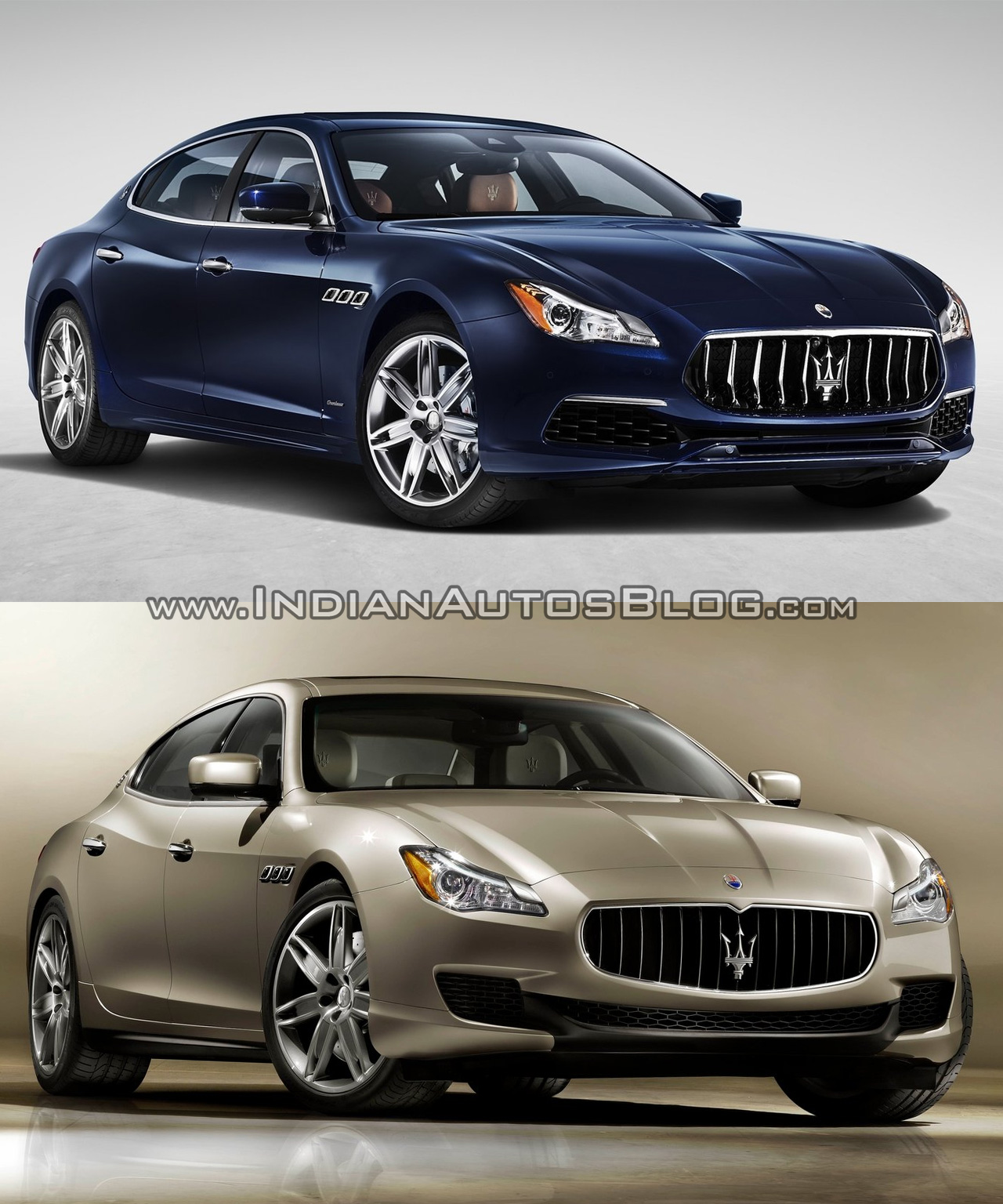 Along with styling changes, Maserati has made a functional change also on the outside. There's a new electrically adjustable Air Shutter fitted in the grille between the air vents and the engine's radiator, which provides optimal control of the engine's fluid temperature. Moreover, together with the new optimized front and rear bumpers, air conveyor and flat bottom, the Air Shutter also improves the aerodynamic drag of the car by 10%.
Inside, a welcome change is incorporation of a new Apple CarPlay and Android Auto-compatible infotainment system with an 8.4-inch high resolution, capacitive multi-touch display. The new climate control and new drawer integrate with the new touchscreen display in the centre console in a seamless design. The redesigned central, lower console features a rotary knob for volume and function control, a new lid and phone storage compartment.
The Maserati Quattroporte is now equipped with an Air Quality Sensor, as standard. This system has a signal analysis system that calculates the external pollution levels, which, in combination with an intelligent sensor, prevents polluted air and toxic gases from entering the cabin.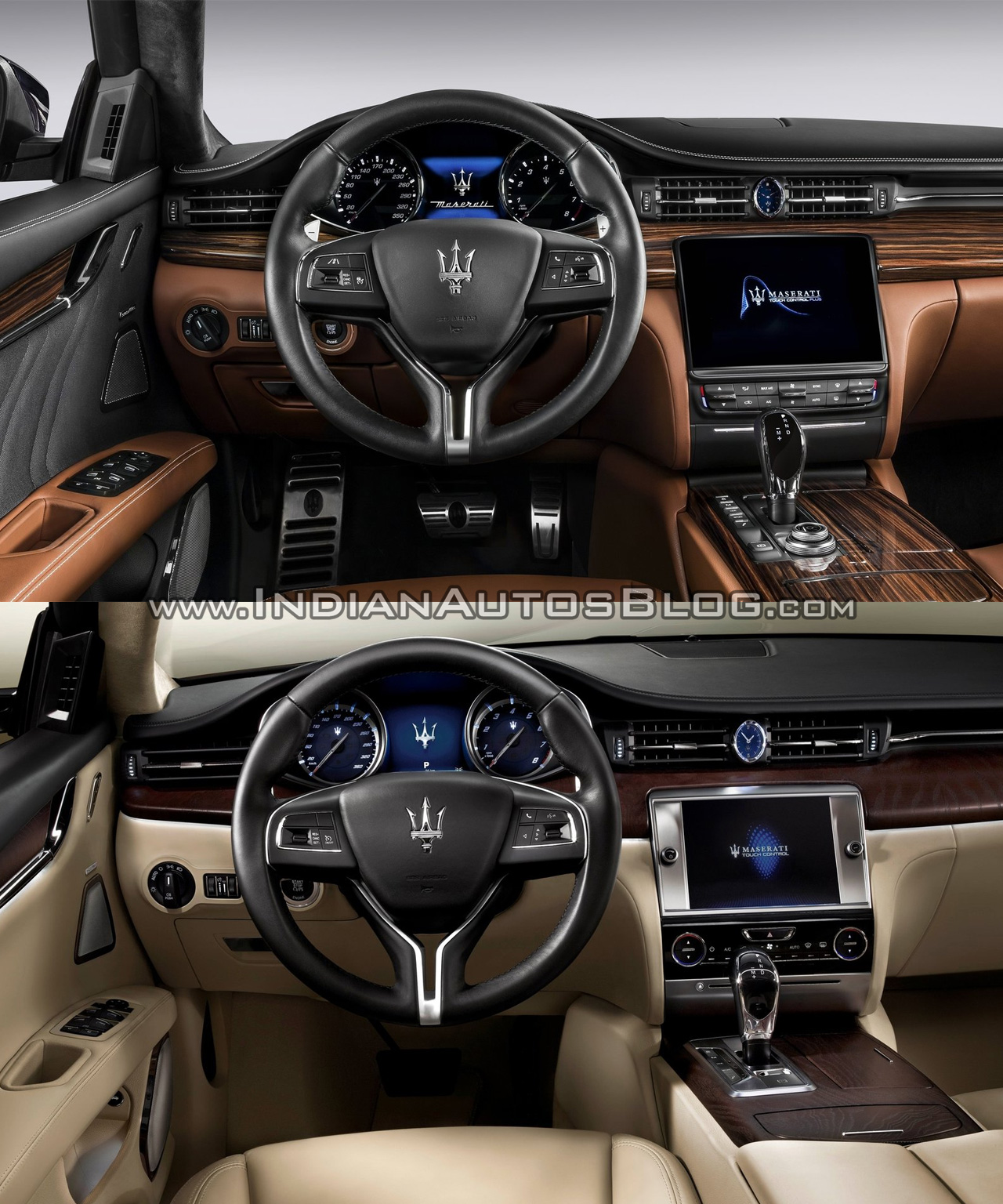 Also See: Maserati Levante – Auto China 2016
Optionally, a new Advanced Driver Assistance Systems package can be specified, which brings Adaptive Cruise Control with Stop&Go, Lane Departure Warning, Forward Collision Warning with Advanced Brake Assist and Automated Emergency Braking. There's also new Surround View Camera that can be opted for in combination with this package.
With the facelift, the Maserati Quattroporte range has been divided into two trim levels: GranLusso and GranSport. The engine options remain mostly unchanged; the base model's 3.0-litre twin-turbo petrol engine now produces 350 hp (+20 hp) and 500 Nm of torque. Thanks to the extra 20 hp, the base petrol model can now reach from 0-100 km/h quicker, in 5.5 seconds, and go even faster, up to 270 km/h.
The remaining engine models benefit from only increased top speed. The 3.0 V6 S/S Q4 petrol models can go up to 286 km/h, the 3.8 V8 petrol model can now go up to 310 km/h, the 250 hp 3.0 V6 diesel model can go up to 242 km/h and the 275 hp 3.0 V6 diesel model can go up to 252 km/h.