Will go on sale in Europe in Spring 2016.
The Maserati Levante has made its world debut at the 2016 Geneva Motor Show. It is the first production-spec Maserati crossover in its hundred-year history.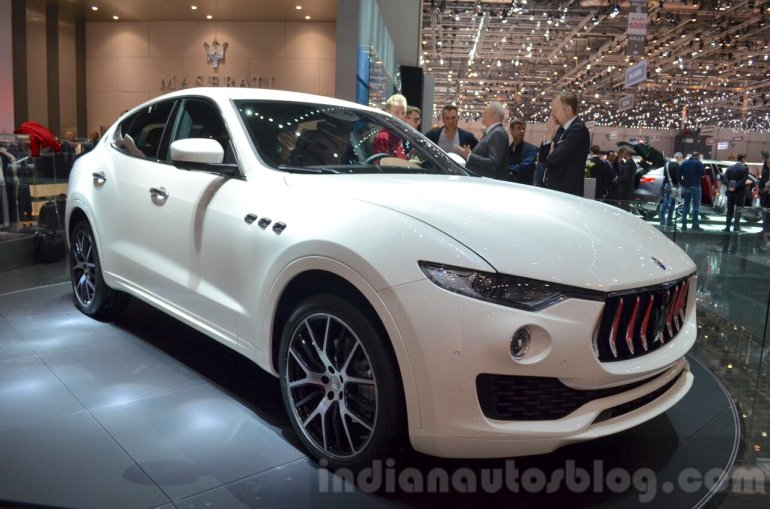 Originally planned to be developed on the basis of the Jeep Grand Cherokee, the name 'Levante' comes from a warm Mediterranean wind that can change from a light breeze to an irresistible natural force in an instant, and reflects the character of the crossover. While the exterior is bold and very aggressive, thanks to the sleek headlamps, prominent concave grille, large lower air intakes and a low, swooping roofline, the interior is plush and modern with latest comfort and convenience features. The cabin's luxurious appeal comes especially from the use of lavish materials like optional premium leather and Ermenegildo Zegna silk. The media and information needs are sufficed by the Maserati Touch Control infotainment system with an 8.4-inch high-resolution, capacitive display.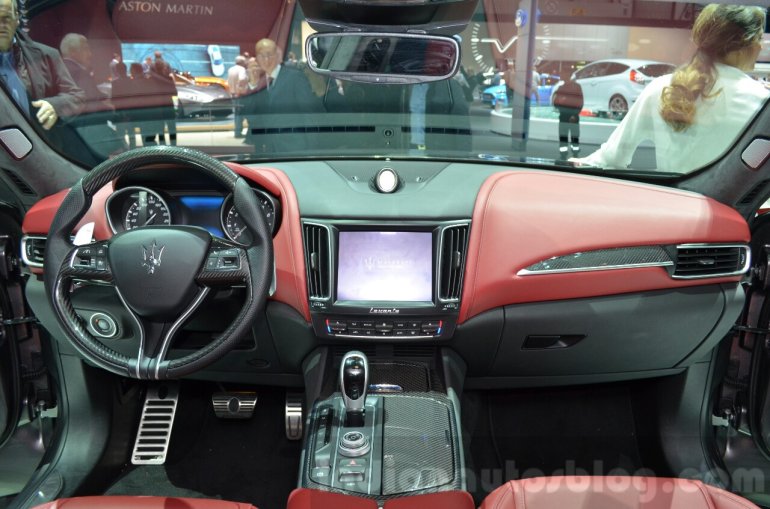 The Maserati Levante rides on the rear-wheel drive platform used by the Maserati Quattroporte and Maserati Ghibli. It is available with a 3.0-litre twin-turbo V6 petrol engine with 350 hp and 430 hp output choices, and a 275 hp 3.0-litre V6 turbo-diesel engine. 8-speed automatic transmission and Q4 all-wheel drive system will be standard across the range.
The base 350 hp Levante accelerates from 0 to 100 km/h in 6 seconds flat and can achieve a top speed of 251 km/h. Its fuel consumption and CO2 emission figures are marked at 9.35 km/l and 249 g/km respectively.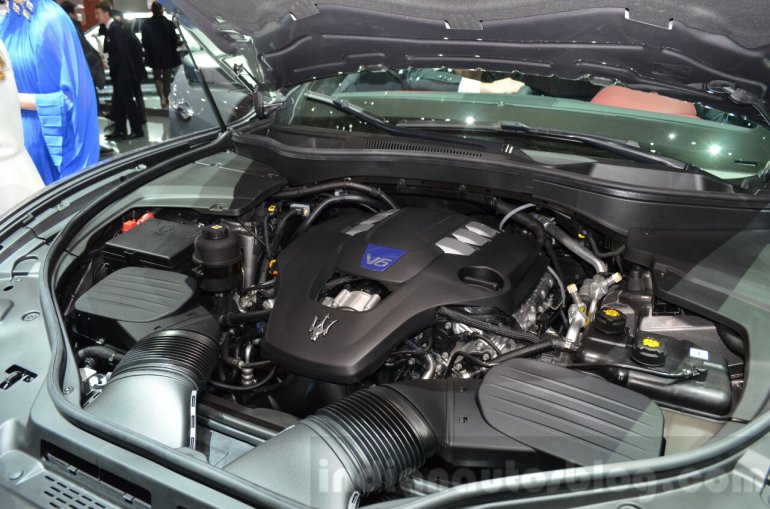 The 430 hp Levante S can complete a 0-100 km/h speed run in 5.2 seconds and hit a top speed of 264 km/h, and has fuel economy and CO2 ratings of 9.17 km/l and 253 g/km respectively. The diesel model can reach from 0-100 km/h in 6.9 seconds and achieve a top speed of 230 km/h. Its fuel economy and CO2 emissions are 13.89 km/l and 189 g/km respectively.
The Maserati Levante has been priced in Switzerland at 75,900 CHF (approx. US$76,003/£54,415/€69,987). Its European market launch is scheduled to take place in Spring 2016.