Maserati is gearing up to stage a world premiere of one of its upcoming products at the Shanghai Auto Show.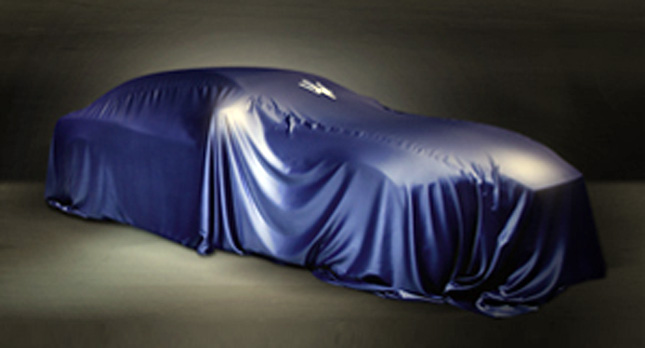 In its email invitation to the Shanghai Auto Show which opens its doors on April 20, the Italian luxury car maker has said: "Our World Premiere: A truly exciting discovery awaits you: the worldwide presentation of our newest model. Be the first to experience a stunning car, which will leave you breathless, confirming both the incomparable heritage of Maserati as well as its extraordinary future."
The invitation also had the teaser image of the new Maserati under the wraps. A keen observation is enough to conclude that the car is a four door sedan with a tight roofline and a typical Maserati nose.
[These are alleged pictures of clay models of the upcoming Maserati, leaked online by JokeForBlog.blogspot.com. Notice that the front fender and whee arches don't match with the teaser.]
The only upcoming Maserati which fits the description is the Ghibli luxury sedan. There has been numerous spotting of the test mules of the car which is touted to be a rival for executive saloons like the BMW 5 Series, Mercedes E Class, Jaguar XF, etc.
It is expected to sit on the shortened version of the new Quattroporte platform and carry the flagship saloon's range of V6 and V8 petrol engines. Carscoops.com reports that a diesel engine could be added to the lineup in the future.
While the global premiere at the Auto Shanghai is confirmed, it remains to be seen whether Maserati brings the real deal or decides to preview the car in the form of a pre-production concept.
[Source: Carscoops.com]