Official images of the 2014 Maserati Ghibli have been leaked online by Czech website AutoForum.cz. The car is to be officially unveiled at the Shanghai Auto Show on April 20.
The baby Quattroporte is lower and angrier looking than its mentor. The interior is also similar to the Quattroporte, but has a more contemporary and aggressive detail and trim. The two-tone red and black interior has sporty carbon fiber inserts around the gear knob. A giant screen sits in the center of the dashboard and an analog time piece right above is a very contemporary touch.
The new Ghibli targets buyers of the high-end BMW 5 Series and the Mercedes E Class variants. Many prospects of the CLS Class and the A7 Sportback are also tipped to migrate to the Italian brand especially around the time of launch. Maserati is often referred to as the 'poor man's Ferrari' and like few other struggling Fiat brands, is looking for redemption through new model launches.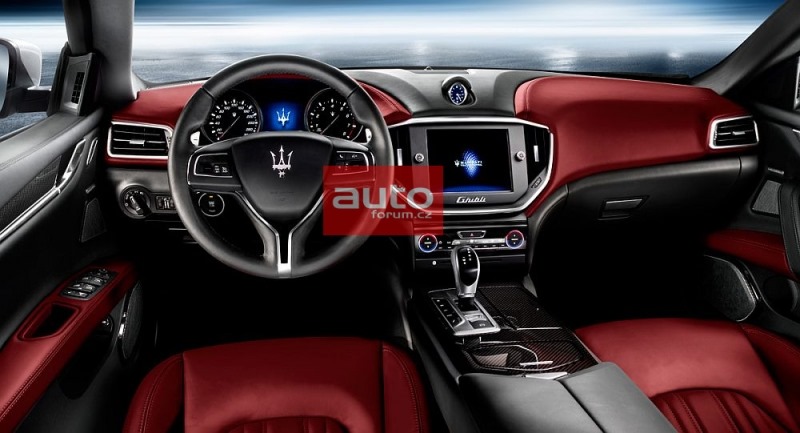 The new Ghibli will measure under 5m long and draw power from V6 and V8 petrol engines. A twin-turbo 3.0-liter 385hp V6 engine and a twin-turbo 3.8-liter 480hp V8 engine married to an eight-speed transmission, transferring drive to all four wheels will lurk under the skin.
[Source - AutoForum.cz]