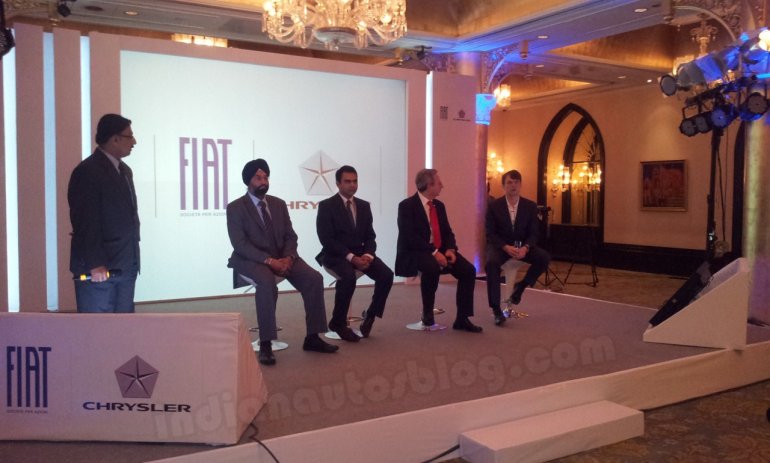 In a press conference held today in Mumbai, Fiat announced product plans for Jeep as well as for itself, and we have all the details for you in this post.
No photographs, sketches or teasers were shared during the presentation, and explicit details of the future products were not provided.
Jeep -
Jeep has been in existence for 70 years and sells cars in 120 countries. It prides itself for inventing the first crossover and the first automatic all-wheel drive SUV.
The presentation adds that there are more than 7 million Jeep models on the planet and the brand has over 2 million fans on Facebook.
A slide shows Jeep as a physical and emotional brand and as a maker of cars that take you away from the mundane everyday tasks.
Jeep future products for India
In the third quarter of 2013 India will see the Wrangler and Grand Cherokee
In 2015, the company will launch a B-Segment SUV (name, specifications not available)
In 2016, a C Segment SUV will be launched (no details here again)
Jeep is not ready to divulge plans on what the second and third products are at the moment.
Fiat India -
(By 2016)
Fiat will be present across the country through 112 dealers
Jeep will be have 82 dealers throughout the nation
Fiat India future products
Fiat will launch 4 new products in 2013-2014
Fiat will launch Abarth in 2013 - No other details were divulged
All new Punto will be launched in 2014. The new Punto will be refreshed (think MY2012 Tata Nano, MY2012 Fiat Punto) in 2015 and 2016
A B-Segment Fiat SUV will come in 2014
Fiat will reposition the Linea as the 'Linea Classic' in 2013
An all-new Linea will be launched in 2014
We will update this post with some more information later today. Until then, stay tuned to IndianAutosBlog.com.