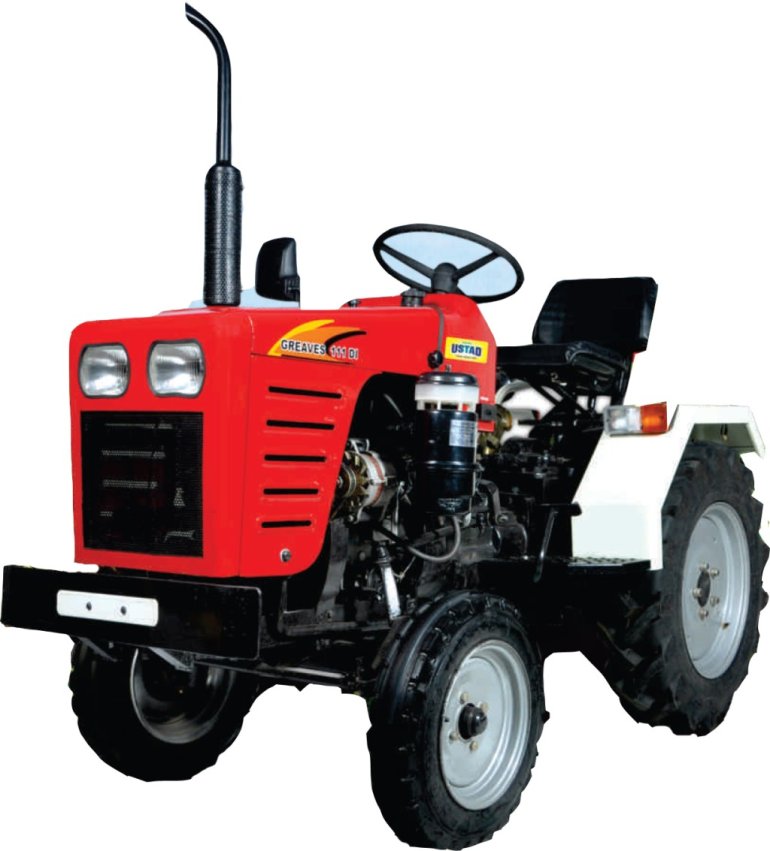 Greaves Farm Equipment Business, a unit of Greaves Cotton Limited, has launched a mini tractor called the Ustad.
The Ustad marks the company's first attempt at the 11-12 HP compact tractor segment. The mini tractor caters to small farmers who have a land holding of 3-5 acres.
The versatile machinery can perform multiple operations such as haulage, cultivator, seed drill, pesticide sprayer, rotavator, etc.
The Ustad is powered by Greaves G 600 W II single cylinder engine which produce a torque of 32 Nm. The company claims that the engine has a fuel consumption of 1 litre/hour.
Features of the Greaves Ustad
The gearbox is a combination of synchromesh, constant and sliding mesh gears with eight forward and two reverse ratios. Just like any other tractor, the direction is controlled by a forward-reverse knob
Best minimum turning radius of 2.1 m without the use of brakes
Three point linkage will allows attachment of various implements like plough, cultivator, harrow seed drill
Speaking on the launch of the Ustad, Mr. C.M. Ashok Muni, CEO, Greaves Farm Equipment Business told, "Our endeavor is to provide agricultural products that suit the Indian soil condition and crop pattern. The newly launched Greaves Power Weeder and Paddy Weeder have received a positive response in the market.  We are confident that Ustad will also help in further improving the lives of farmers through mechanized farming."