It will take a while for Russia to get into an EcoSport and drive, as the Blue Oval, according to a Carobka report, has told local news channels that the vehicle will not launch before October 2014. Unlike Europe which gets its EcoSport from the Indian plant, the Russian EcoSport will be manufactured at the Ford-Sollers JV's Tatarstan plant from the second half of 2014.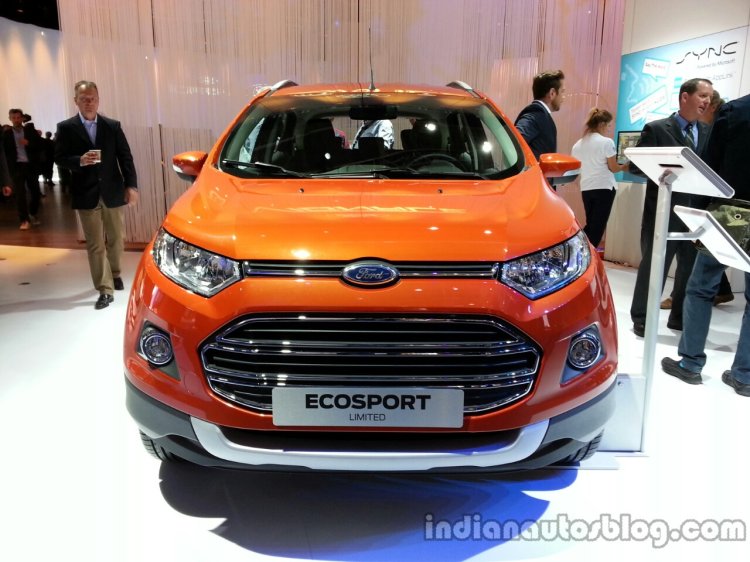 The Russian model will also get a locally made engine which will come from a new facility in Elabuga, not very far from the EcoSport's production site. The Elabuga factory will make the 1.6L petrol engine in 85 PS, 105 PS and 125 PS trims, but not before December 2015. Ford has officially not disclosed the powertrains they have in mind for the local market. In Europe, the EcoSport is announced with two petrol engines and a diesel engine.
Though not confirmed, Ford is expected to price the EcoSport at about 700k rubles (13.11 lakh rupees) when it eventually reaches showrooms. This would make it a competitor to the Nissan Juke which is priced at 649k rubles (12.16 lakh rupees) and the new Suzuki SX4 S-Cross at 729k rubles (13.66 lakh rupees), the Carbobka report points out.
The Tatarstan-built EcoSport will have a full suite of features such as ESP, Hill Launch Assist, SYNC and Keyless entry.