The Ford EcoSport is expected to be one of the significant launches to take place next year and the Dearborn-based auto giant will be rolling out the compact SUV in February 2013 from its Maraimalainagar plant in Chennai.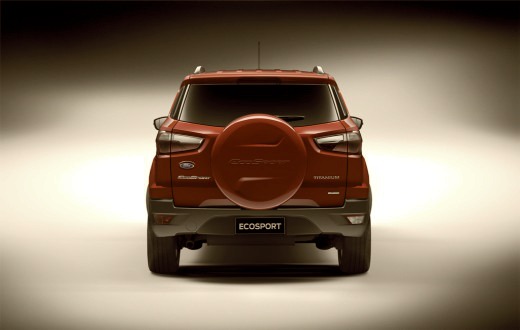 Mr. Joe Hinrichs, President of Asia-Pacific and Africa, Ford Motor Company, Mr. Michael Boneham, MD of Ford India and Mr. Joginder Singh, Executive director of Ford Business Services, met Tamil Nadu Chief Minister Ms. J.Jayalalithaa yesterday and invited her to launch the EcoSport in February.
The Ford supremos informed the CM that the company will recruit around 1,200 employees within one year for their Chennai manufacturing plant and Coimbatore business services center. The current workforce of Ford India stands at around 5,200 employees.
Ford India was established in 1995 at Chennai during Ms. J.Jayalalithaa's term as CM and the company is in the process of expanding its Indian operations by setting up a factory in Sanand, Gujarat.
The EcoSport SUV is a sub-four metre vehicle just like the Mahindra Quanto and  allows the manufacturer to price it effectively. The car is already on sale in Brazil and will be launched in China shortly.
Ford will not manufacture the 1L Ecoboost engine at the Chennai plant anytime soon. However, the 1.5L diesel engine, hugely important from the customer preference perspective, will be localized in Chennai. Spyshots of test mules in India show that Ford is packing the EcoSport with technologies such as SYNC, Ecoboost, Powershift, etc.
The Mahindra Quanto will enjoy the first mover's advantage in the compact SUV segment, but Ford India can make use of Quanto's sales performance as a case study and come up with an appropriate pricing strategy.
[Source: Tn.gov.in]