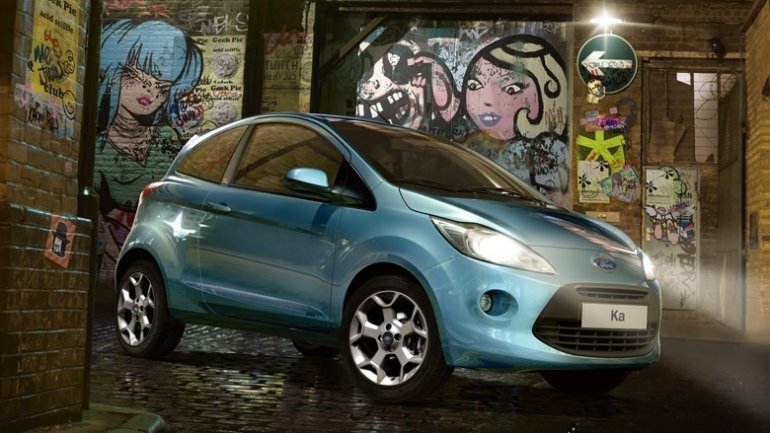 How could a turbocharged, direct injected petrol engine suit an Indian small car?
This is exactly the same question we posed to the head honchos of Ford India at the recent Fiesta media drive in Bangalore. Ford announced the development of a 1-liter, 3cyl Ecoboost engine for compact cars last week which we're told can produce up to 120hp. This could be suitable for cars like Figo, Ka (pictured) Fiesta and Focus and with the One Ford strategy in place, there's no way such a lucrative engine will miss the Indian operation' eye.
But how could such expensive technology be suited to small hatchbacks (next generation Ka, Figo and Fiesta hatch) which are in such price-sensitive segments? With so much reluctance, we're seeing car manufacturers adopting DOHC and variable valve timing on small cars. How can a car company think of adding a turbocharger or the more expensive direct injection technology when such is the condition?
It's all about scale, Ford tells us. Many of the eight products for India will be hatchbacks and EcoBoost could be deployed across the board. Ford adds that it is easy to drive down costs of an Internal Combustion Engine than using hybrid technology. Fuel prices are going no where but north and a few years down the line, auto manufacturers have to look at other options to bring down running cost. Ford believes EcoBoost will do a better job when this situation is reached.
When asked about the 1.0-liter EcoBoost which promises the performance of a 1.6-liter while being more fuel economical, a top Ford India official remarked that "we'll have to wait to see where it fits."
Ford also told us that Chennai will be the low-displacement capital for Ford engines. This means we could see multiple engines displacing under 1.2-liters, perhaps even a two-cylinder EcoBoost in the next few years.