Argentinian automotive news outlet Cosas de Autos has shared more spy pictures of the upcoming Fiat Argo based sedan. Known only by its codename, the Fiat X6S, a prototype was spied again wearing full body camouflage.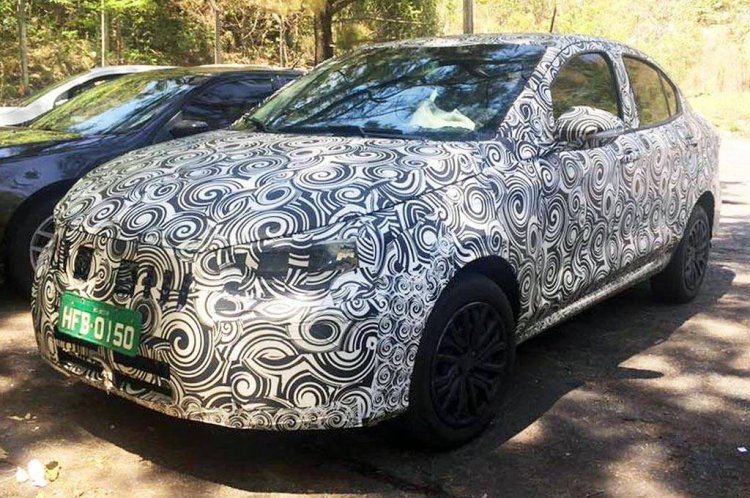 Fiat will reveal the name of the sedan on October 20, 2017, 1 PM (ART). The company is also running a contest via its social media channels (Facebook, Instagram, and Twitter) allowing participants to guess the name of the car based on clues and teasers. Participants are allowed one guess every 24 hours. Guessing the name correctly can win participants a trip to Italy.
The sedan version of the Argo will get the same nose section as the hatchback but with unique styling. It has a conventional three-box profile as evident from the images of the test mule. The boot lid appears to have a very upright profile along with a subtle integrated lip spoiler.
There will be two engine options on offer. The Fiat X6S will get the 1.3-litre FireFly four-cylinder engine that produces 101 cv (101 hp) and 13.7 kgf.m (134.35 Nm) of torque running on petrol and 109 cv (109 hp) and 14.2 kgf.m (139.25 Nm) of torque running on ethanol. The other engine option will be the 1.8-litre E.torQ four-cylinder unit that develops 135 cv (135 hp) and 18.8 kgf.m (184.37 Nm) of torque running on petrol and 139 cv (139 hp) and 19.3 kgf.m (189.27 Nm) of torque. Both engines are paired to a 5-speed manual transmission as standard, with 5-speed AMT (1.3L)/6-speed AT (1.8L) available as an option.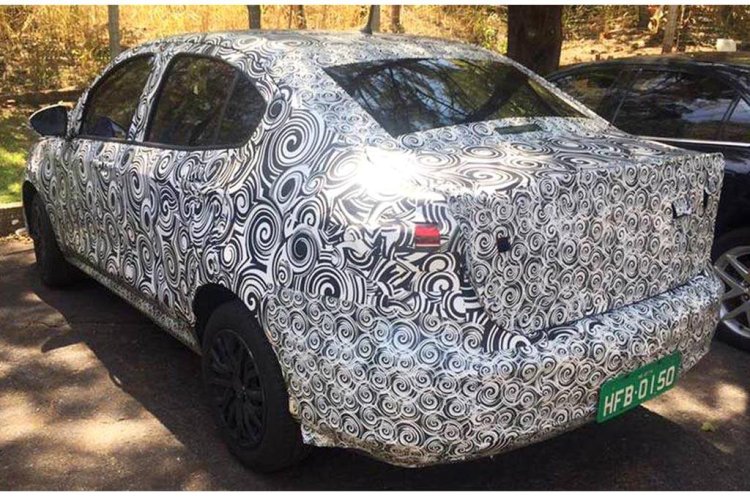 The Fiat X6S will be manufactured in Cordoba, Argentina. It will go on sale in Brazil in the first quarter of 2018 as the replacement for the Linea and Grand Siena. Production is expected to begin in the final weeks of 2017.
[source - Cosas de Autos]