Already available for sale in certain parts of Europe.
Along with the Fiat Tipo hatchback and the Fiat Tipo Estate, FCA is showcasing the Fiat Tipo sedan at the 2016 Geneva Motor Show. It was launched for sale in Italy in November 2015, and made its motor show debut at the 2015 Dubai Motor Show in the same month.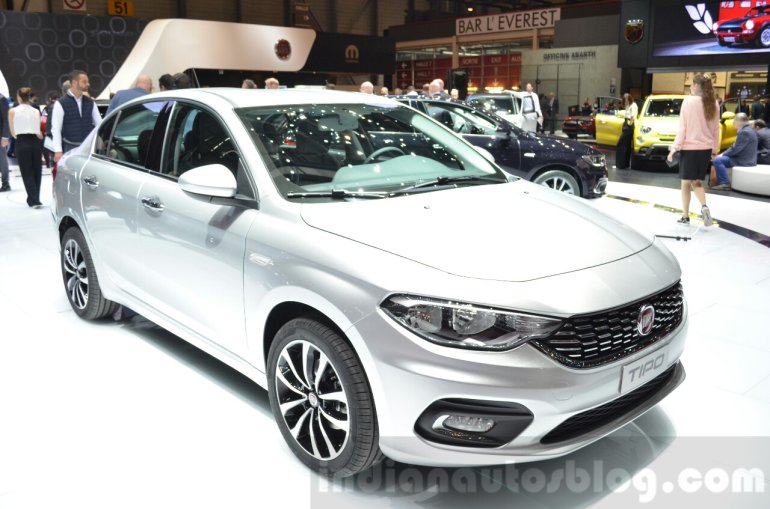 The Tipo, same as the Fiat Aegea sold in Turkey, measures 4.5 meters in length, 2.64 meters in wheelbase, 1.78 meters in width and 1.48 meters in height, and comes with a 510 liter boot. The exterior features an all new design that was previewed by the Fiat Aegea concept in Turkey last year.
Inside, it has a clean dashboard with minimal buttons arranged neatly under the central HVAC vents, a 3-spoke steering wheel with buttons, Uconnect infotainment system with a 5-inch color touchscreen display, automatic climate control and Bluetooth connectivity.
The Tipo is available with four engine options: a 90 PS 1.3-liter and 120 PS 1.6-liter Multijet diesel engines, along with a 1.6-liter E-Torq and a 1.4-liter 'FIRE' petrol engines. A 5-speed manual, 6-speed manual or a 6-speed automatic serve as the gearbox options.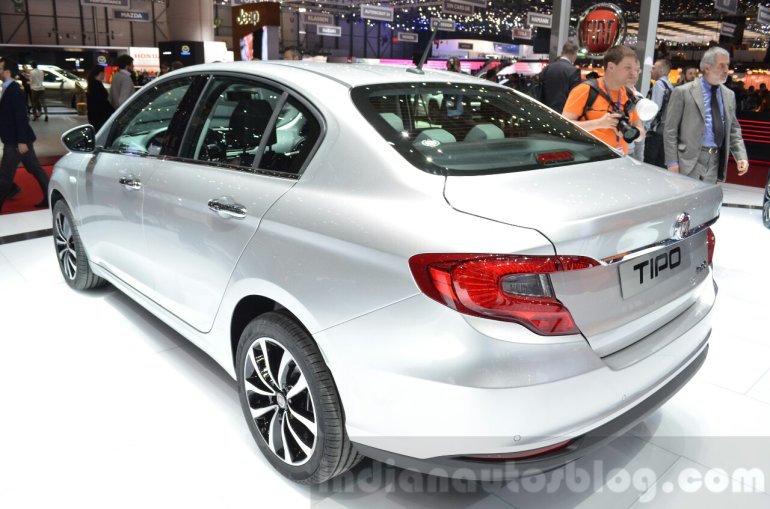 The Fiat Tipo is priced between EUR 12,500 – EUR 19,900 (INR 8.89 lakhs to INR 14.15 lakhs). It is manufactured at the TOFAS plant in Turkey and exported to markets in the EMEA region.