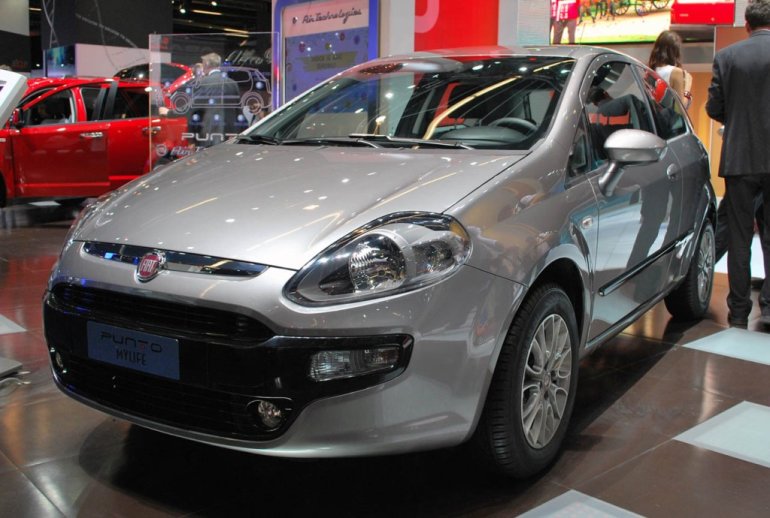 In 2012, Fiat India plans to refresh the Punto for the Indian market. The refreshed Punto will be sold in standalone dealerships across 20 cities. The reworked retail strategy will keep the customer's attention on the Punto which could decrease bounce rates.
The liveliness or vivacity of Punto or the Linea has not eroded and the Italian lines have only got better with time and changing environment. But it is a common practice for car manufacturers to keep their products updated. Competition has emerged in forms of the refreshed Swift and the 'oh so beautiful' Fluidic Verna. Both the Linea and Punto hence will go under the surgeon's knife next year.
Fiat India has two options to choose from. They can bring down the Evo variant (outgoing model) or opt for the refreshed variant showcased at Frankfurt's IAA. Though isn't a drastic step forward from the original the facelift will go hand in hand with the inauguration of new dealerships. It will give people another reason or purpose to visit the newly opened stores.
Design updates on the Frankfurt show model include a larger air dam and revised head and tail lamps. A sleek chrome grille and large 'Punto' badge in the centre just below the Fiat badge on the boot is about all that's different.
Fiat India will also be interested in selling the Multi-air petrol engine but with close to 8/10 hatchbacks in its segment rolling out of dealerships with a diesel heart, it won't be a segment-breaking or fortune-changing move. We'd love to see a 1.6-liter diesel engine under the Linea's bonnet once Fiat operates out of its own network.
[Head over to AutoBlog.com to see more live shots]