Indian Autos Blog gathers that the upcoming soft crossover derivative on the Fiat Punto platform, Fiat India's chance to get a taste of the growing crossover market, could be christened 'Fiat Punto Avventure'.
Another interesting and lesser known information is that the Punto Aventure will have its world debut in India at the Auto Expo 2014 next month.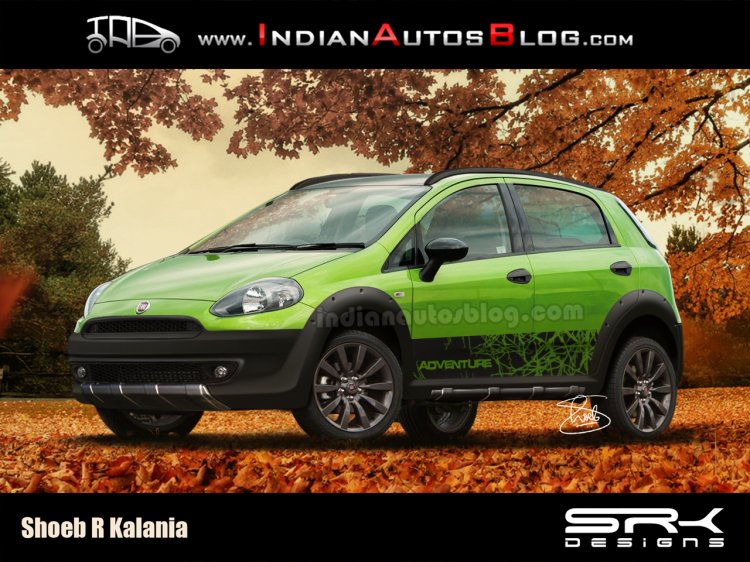 'Avventure' is Adventure in Italian. The word 'Adventure' was set on the spare wheel cover of the first prototype spotted in Italy, but we're told that the Italian translation could be the final name.
The vehicle is based on the same running gear of the Punto hatchback, but the exterior gets a macho makeover with body cladding on the door and the air intake section. The rear bumper is modified with a swing-arm that hosts the spare wheel (moves laterally to allow the hatch to open, a la VW Crossfox) and the alloy wheel pattern would also be new.
Expect mild updates to the dashboard and seat trim. The Punto Avventure would be price positioned between the Punto and Linea.