Will be available in six trim levels.
The Fiat Mobi has started reaching dealerships in Brazil ahead of its market launch on 13 April, images and a video published by Quatro Rodas reveal. The Renault Kwid rival will be available in Brazil in six trim levels: Easy, Easy On, Like, Like On, Way and Way On. Starting in an ascending order, the Easy trim level gets customers 13-inch wheel covers, black door mirrors and handles, ABS and dual airbags. The Easy On trim level adds power steering and air conditioning to the standard offering.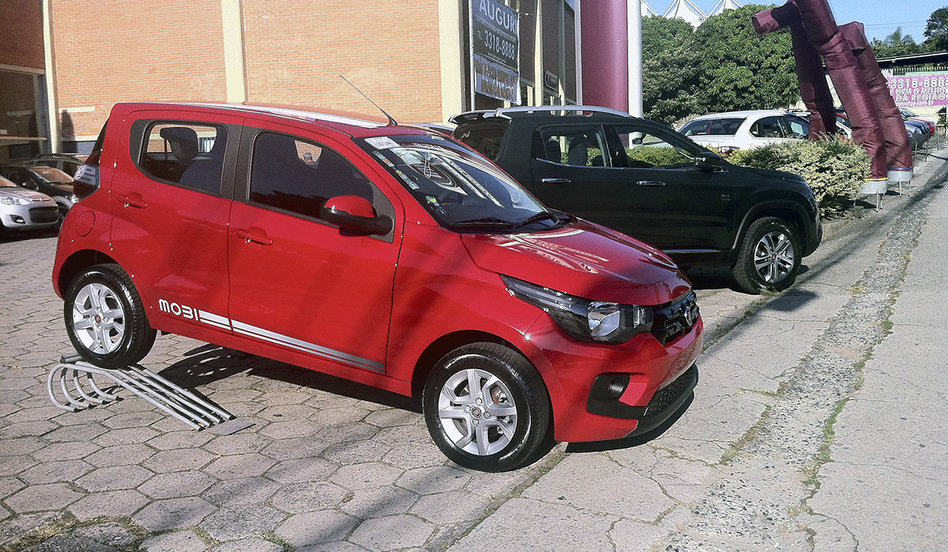 Moving further up the range, the Like trim level offers power windows and locking, rear wiper and defroster over the Easy On trim level, while the Like On trim level adds 14-inch alloy wheels, driver's seat height adjustment steering wheel height adjustment, parking sensors, electric rear view mirrors and electric rear windows. The Way trim level is about an adventure look with roof rails and black fender flares and the Way On trim level also adds such other features for the same appeal.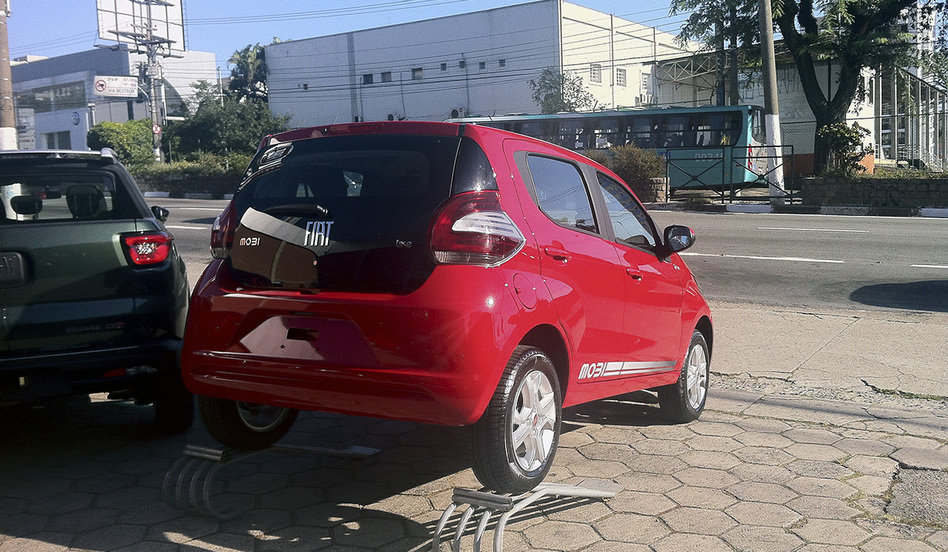 Also Read: Fiat Tipo confirmed to be launched as Dodge Neon in Mexico
The Fiat Mobi will be powered by a 1.0-litre Evo four-cylinder flex-fuel (petrol/ethanol) engine that develops 73 bhp (petrol)/75 bhp (ethanol). The new mini car will be priced between around R$ 29,000 (INR 5,37,669) and R$ 40,000 (INR 7,41,612).
[Source: Quatro Rodas]