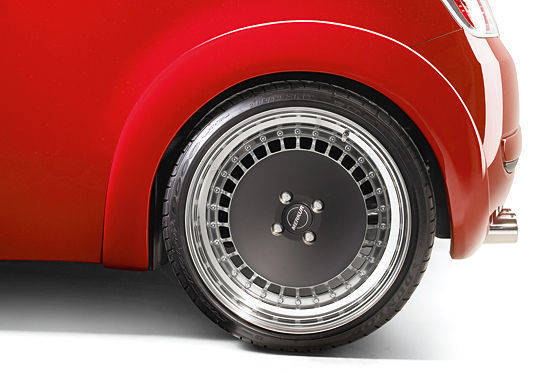 Note- See, we are not a Fiat blog or neither have we taken bribe money from the Italian company to publicize the 500. It's just that there is always something or the other on the Fiat 500, dubbed the mighty mouse. We enjoy reporting on modified 500s and we hope you enjoy reading it as much.
The classy Fiat 500 has been tuned by the World's best tuners and this time around, it is German tuning house Merkur's turn. They have installed new front and rear spoilers, a new set of 16? or 17? wheels and whipped-up wheel arches.
Mechanical upgrades include a height adjustable suspension, new spacers and a new stainless exhaust system. A set of carbon fiber upgrades are available for the interiors, you can notice the panel facing the cabin has been replaced by carbon fiber one. No price details revealed yet.
Source- 4 wheels news via Fancy Tuning