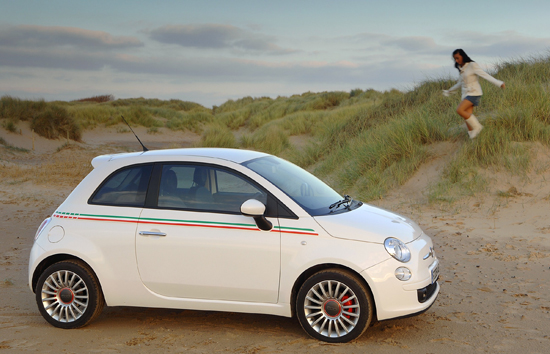 The Fiat 500 can't stop winning awards and we can't stop praising the little city car which has just been released here in India. The Fiat 500 has won all sorts of awards through the years including the prestigious International Car of the year award, and here's another which will go into that rapidly shrinking trophy cabinet.
The 500 took top honors in the the Supermini and City Car category, as judges were completely impressed to such an extent that their 'hearts were carried away!'
The retro styling and the roomy interiors were the two main reasons which enabled this cute car to win the award. Aiding those were the 'City park' button which lightens the steering, for easier operation in city traffic/parking and the range of customization options.
Andrew Humberstone, managing director, Fiat Group Automobiles UK adds: "We are delighted with this latest award which makes an exciting addition to 500's already impressive honours list.
"Customers continue to demonstrate how much they love the 500 and it's good to see the experts showing us they are also big fans."
Source- Fiat