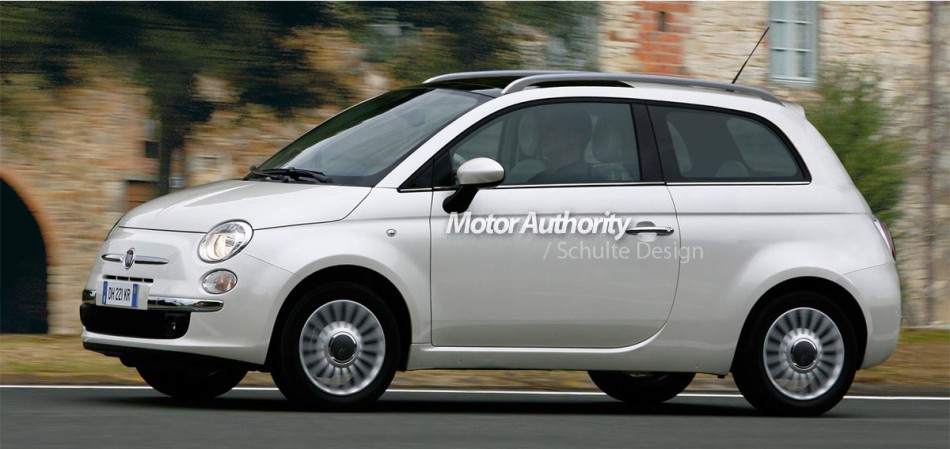 The Italian carmaker Fiat is planning to launch a four-wheel-drive mini SUV of the acclaimed 500 minicar, according to latest German media reports.
The Fiat SUV, named the Fiat 500 Giardinetta will fight its rival rival Mini Clubman, and will look similar to it, with a  distinct wagon-like appearance
The Fiat 500 Giardinetta, sources say, will almost certainly use the same 4WD system found on the Fiat Panda hatch. The Fiat 500 itself is based on the same platform as the Fiat Panda.
32,000 units of the small-sized Fiat 500 Giardinetta will be produced from 2010 onwards. If this car has the same pull as the Fiat 500 (which eventually will happen, we guess) production will be increased multi-fold. A long wheelbase Fiat 500 has already been produced by Italian coach-builder Castagna, which was displayed recently at the Geneva Motor Show.
The last count we heard from Fiat on the number of 500's in India was 41. Given it's stratospheric price tag, it is a satisfactory number.
Fiat should drastically decrease it's price, just like how Honda did with the Civic, and Mercedes is doing with the E-Class (8 lakhs off the sticker price for a limited period) so that more people can show off and publicize this desirable toy.
We think the first step in publicizing this car would be giving one car to every Tata Motors dealer in India to display in their Showrooms. Why Fiat hasn't done that so far remains a puzzle to us in IAB.
2008 Fiat 500 Image Gallery
Source- Motor Authority