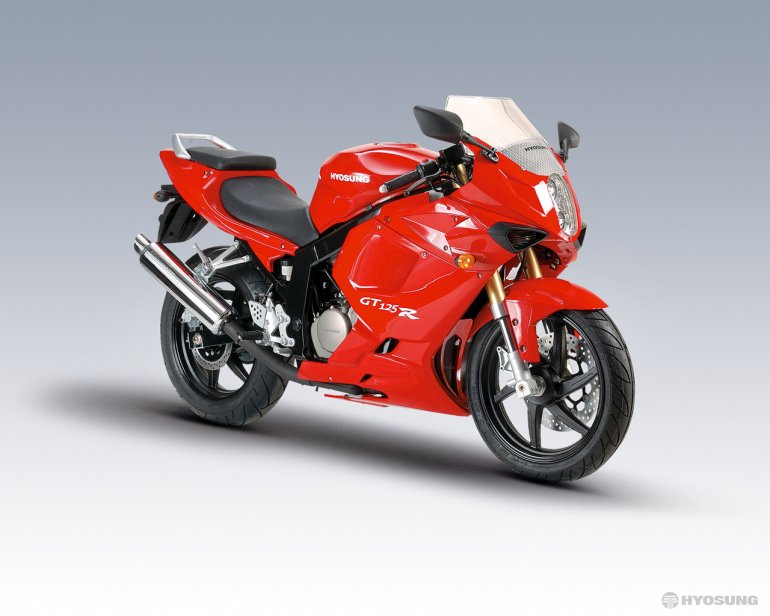 DSK Hyosung is making a steady progress in India in the recent months.
DSK Motowheels, the parent company is on a mission to increase the dealership count across the country. We brought you the news that the company inaugurated its 25th outlet in Chennai yesterday.
In addition the company is planning to invest around Rs. 300-350 crore on a new 100 acre plant which is expected to be located in Maharashtra. The work on the new plant is likely to commence in 6-8 months.
Economic Times reports that the Indo-South Korean joint venture entity is also planning to bring motorcycles in the 125cc-150cc category. Currently, DSK Hyosung sells motorcycles ranging from 250cc to 650cc including sportsbikes and cruisers.
Speaking on the sidelines of the Chennai showroom inauguration, Mr. Shirish Kulkarni, MD of DSK Motowheels stated that, "Hyosung world over has motorcycles with engine capacity ranging between 125cc to 700cc. We will start with 125 cc and 150cc engines." There are 125cc bikes like GT125R, GV125C and RT125D in its global portfolio.
DSK Hyosung has managed to sell around 1,200 units in India since June 2012 and the company expects to take the number beyond 2,000 by the end of this year.
The introduction of bikes in the lower segments, constructing a full fledged manufacturing unit and increasing the presence across the country, is expected to increase the quantum of business for DSK Motowheels.
[Source: Economictimes.Indiatimes.com]