We can't say that we didn't see this coming. The Nissan Sunny has always been a very spacious car. The rear seat legroom of the Sunny can easily rival a Mercedes E Class. Actually, the legroom in the Sunny is better than that of the E Class, which has prompted DC Designs (led by Mr. Dilip Chhabria) to modify the interiors.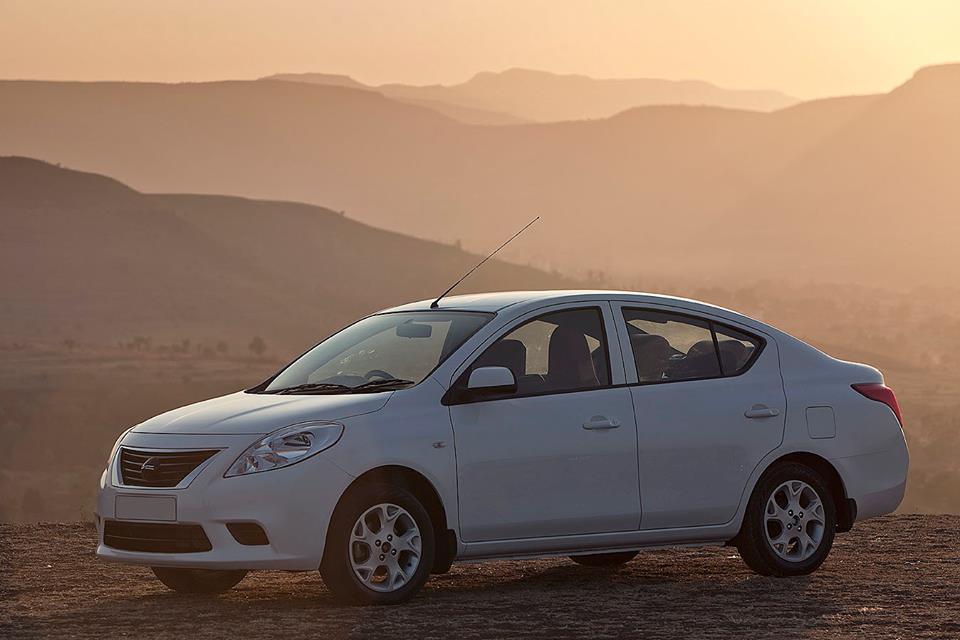 On the outside, this looks like yet another white Nissan Sunny, but with a DC badge in the place of Nissan's (and it sports the Renault Scala's alloy wheel). Don't be fooled by the calm and mundane exterior though, for it's inside is where the action really lies.
The middle seat has been removed and in it's place exists a full length armrest. There seems to be a cool box present just behind it.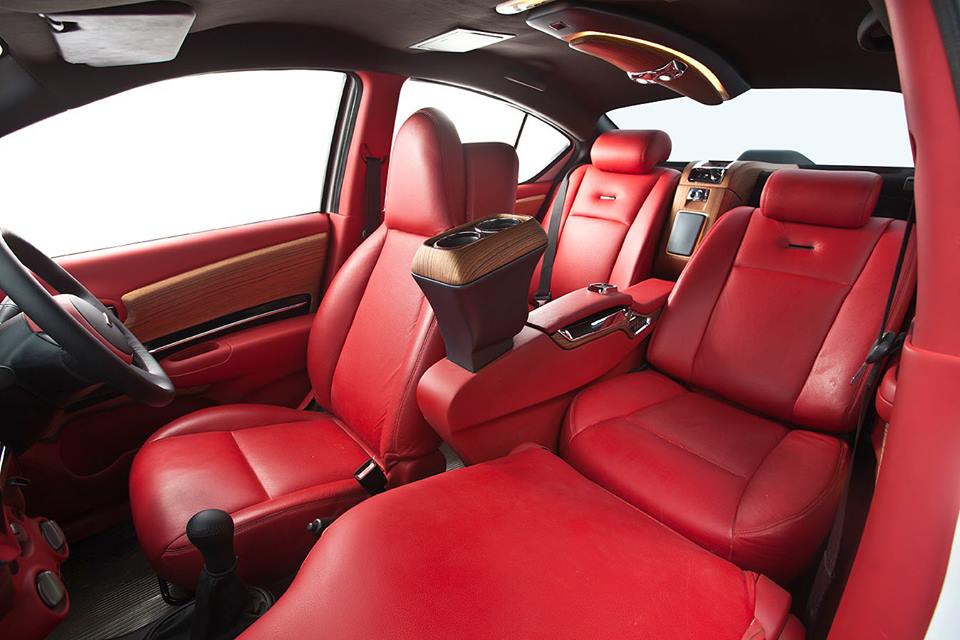 The two individual rear seats are electrically adjustable as you can see from the array of buttons on the armrest. The front passenger's seat folds flat to become the legrest for the rear passenger. A large LCD screen has also been fitted behind the driver's seat.
The entire interior has been wrapped in a red color scheme. The seats (which we think are leather), door trims and panels, dashboard plastics and even the steering wheel has not been sparred.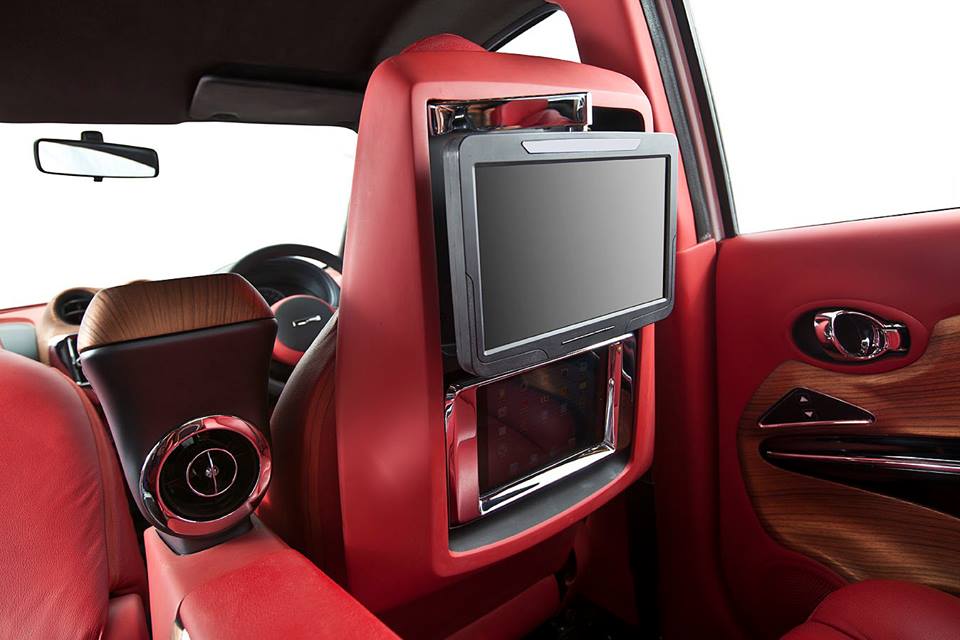 DC has not announced the prices yet. However they say it has a "comfort rivaling cars 10 times it's price". The DC Lounge is available for immediate customization.
Head to Page 2 to view the image gallery of the DC Lounge Nissan Sunny.
DC Lounge Nissan Sunny Image Gallery