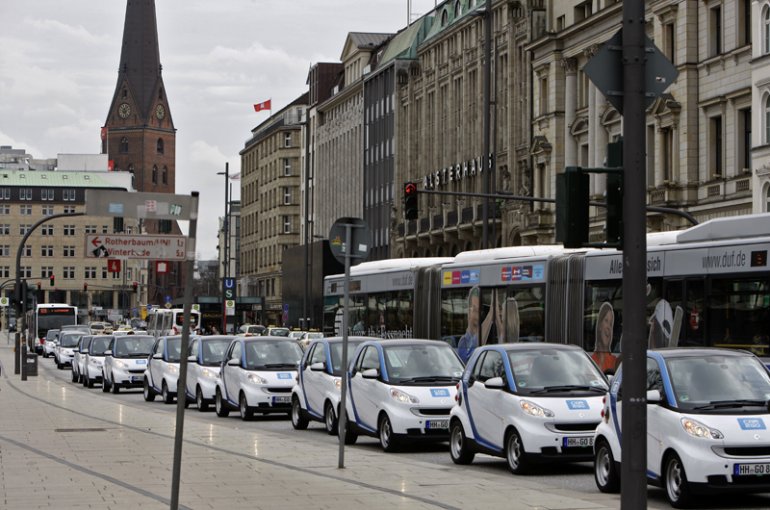 Every day, thousands of cars are added on to the roads, not only in India, but across the globe. Unfortunately, the amount of roads are not being added in that same proportion. Hence, you may have experienced something called as a 'traffic jam' as recently as this morning.
'Mobility' is the new fad amongst the car manufacturers. Even Indian auto major Mahindra has started using that word in their marketing for electric vehicles. BMW went one step further when they announced their 'i' range of electric cars, the i3 and i8. Now Daimler wants to do something on this front as well.
At this point, details are still pretty scarce so do take the information with a pinch of salt. The new brand from Daimler will focus on 'mobility of the future' and is being developed by the Daimler Mobility Services division, part of the group itself.
Daimler CEO, Dieter Zetsche will announce the brand at the 2013 International Motor Show IAA at Frankfurt, taking place during the September this year.
Till now, Daimler has already done a few projects in urban mobility. Noteworthy ones include the Daimler car2go project. Through this, you could hire a Smart ForTwo at any time of the day or night, without a contract, minimum usage charge or duration. Once you're done with it, you can park it anywhere and pay your bill based on a minute-by-minute charge.
[Source - Automobil Produktion]