Italian media have carried reports this past month about Fiat's production plant in Melfi, Italy, a key manufacturing hub for the Fiat Punto, undergoing through modernization.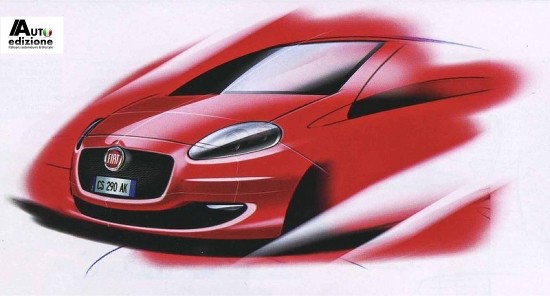 The efforts are undertaken to welcome the next generation Punto by 2015 that is getting a bit long in the tooth.
The factory complex gets a new technical development center, and the assembly lines will be completely overhauled for the production of the new Punto. A blog post on Italian auto website Autoedizione claims there could be a second vehicle rolling out of the same facility for a strategic partner, while other Italian media channels have gone a step further, reporting on the possibility of it being the next generation Mazda 2 compact car.
Volvo is also seeking out a partnership to develop small cars, and Fiat has been linked to Volvo in the past. At this point, it cannot be determined if Fiat will share its factory or its platforms with Volvo for the Swedish auto major to fill up segments below the current entry level car V40 that competes with the Audi A3 and Mercedes A Class.
Another section of the Italian media quoting reliable sources claim production of the new Punto will be moved out from Melfi to Pomigliano d'Arco where the Panda is made. The lines at this plant is reported to be very flexible and can manufacture bigger cars with other underpinnings efficiently in their present state.
A third motive discussed as the actual reason for the project's postponement is technical complications. The proposals that were brought for approval were insufficiently innovative and the engineers have been asked to return with a new platform that could also be the starting point of the next generation Alfa Mito mini car.
New Punto or no Punto, the Melfi plant has secured a contract of 3.2 million euros for the erection of a technical center, from which the production will be monitored and fine tuned.
It is popularly believed that Fiat has postponed the launch of the new Punto as the financial situation in Europe is troubled. The current model debuted way back in 2005, and interest is dwindling with so many new launches unfolding around it as the company has only managed to come up with mild cosmetic makeovers and new features.
Fiat India has vowed to work on facelifts for the Linea and Punto, but all energy is currently focused on building up a strong dealership network post their retail breakup with Tata Motors.
[Source - Autoedizione.com]