Italian car maker Alfa Romeo has unveiled the Alfa Romeo 4C Spider at the Geneva Motor Show.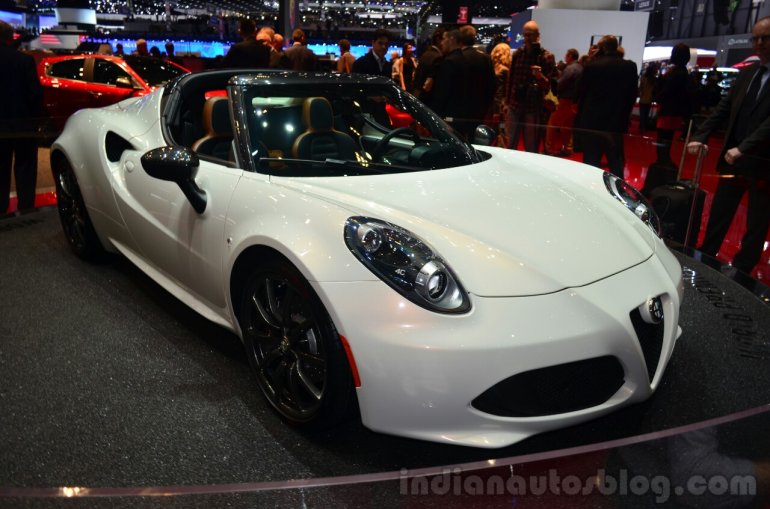 The 4C Spider will go into mass production early in 2015. The car is based on the Alfa Romeo 4C coupe and gets a few upgrades thanks to losing its roof.
The car is powered by the same all-aluminium, direct-injection four-cylinder 1,750 cc turbocharged petrol engine, as in the coupe, making 240 bhp at 6,000 rpm, and peak torque of 350 Nm between 2,100 rpm and 4,000 rpm mated to a six-speed dual-clutch automatic gearbox with paddle shifters. The car also gets a 4-cylinder 1,750 cc diesel engine.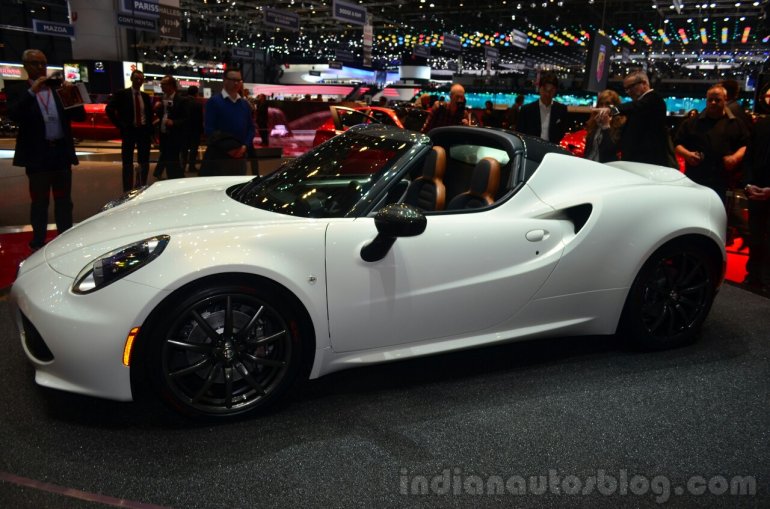 The convertible gets a 2-seater layout with a rear wheel drive setup and the engine being mounted in a central position. The car also debuts a new colour - The Glossy White - shade that is exclusive to the car. New headlamps and optional wheels ranging from 18- to 19-inch wheels are also part of the 4C Spider's package.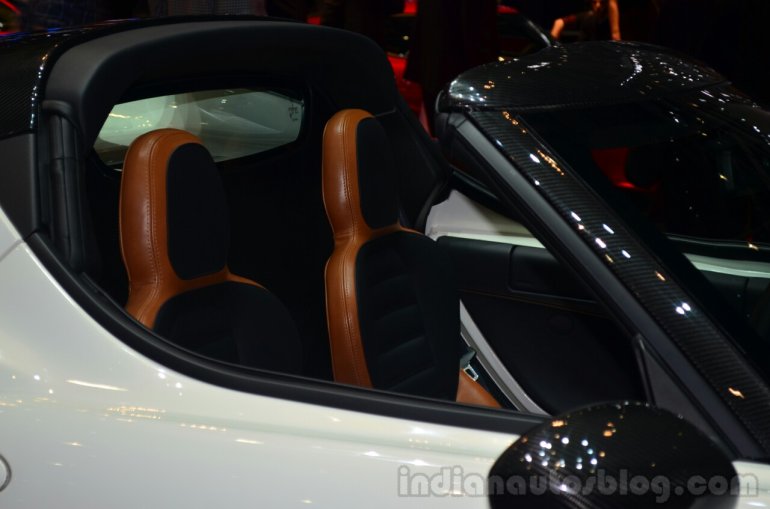 The car has a length, Alfa Romeo says, of approximately 4 meters and a wheelbase of just under 2.4 meters. An in-depth study was conducted to reduce air turbulence in the passenger compartment with the hood pulled down, says the company.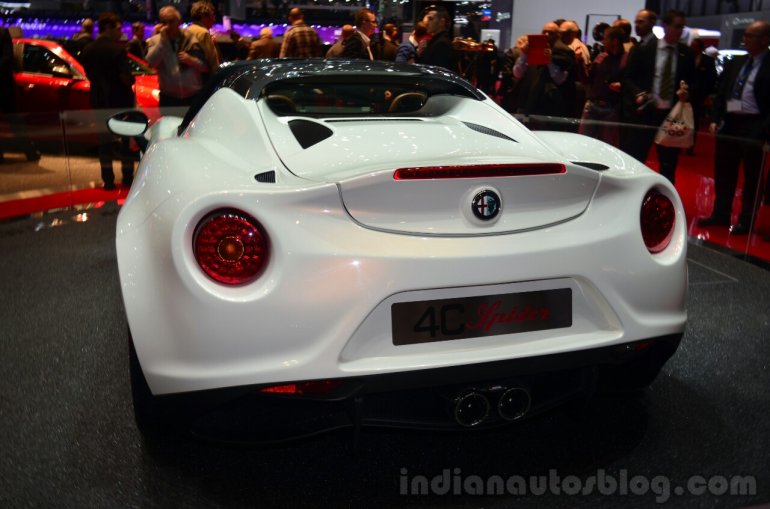 Despite having to strengthen the car after losing its roof, the 4C Spider still has a sub-1,000 kg dry weight. The Alfa Romeo 4C Spider adopts a concept of central exhaust system with dualstage terminal, manufactured by Akrapovic titanium and carbon.
Alfa Romeo 4C Spider - Geneva - Press Release
[Can't view the document? Head to SlideShare]