Has lightweight body comprising of aluminum, high-strength steel and carbon-fiber.
Acura NSX was showcased at the 2015 Shanghai Auto Show. The supercar is the successor to the legendary Honda NSX and comes nearly 25 years after the original.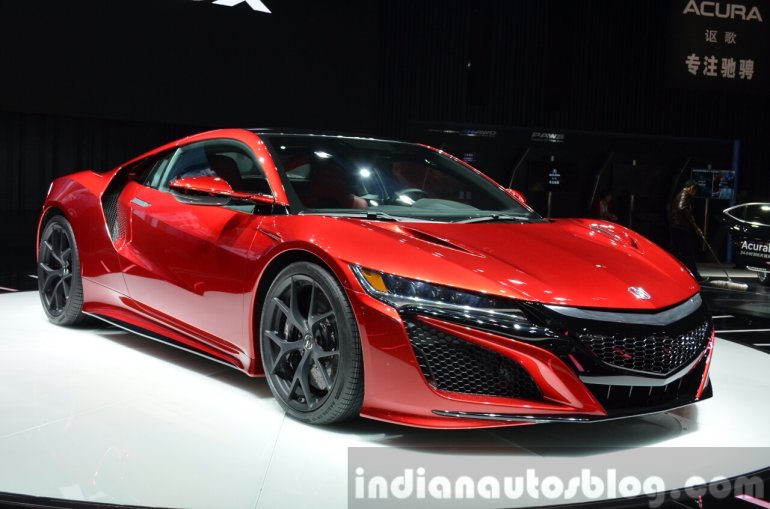 On the outside, the car is nothing like the original as it features a sharp sculpted body with angular lines all around. The front has a thin chrome strip and slim LED headlights. The sides get sleek side mirrors and air intakes behind the doors. The rear sports a spoiler, LED taillights and quad exhausts in the middle of the bumper. The body itself is made from a combination of aluminum and high-strength steel with carbon-fiber constituting the floor giving the car lightness and rigidity.
The Acura NSX is a hybrid and combines the power of a combustion engine with three electric motors. The gasoline engine is a 3.5-liter twin-turbo V6 that generates 500 hp and 406 lb.-ft. (550 Nm) of torque. The combined output from all motors is 573 hp.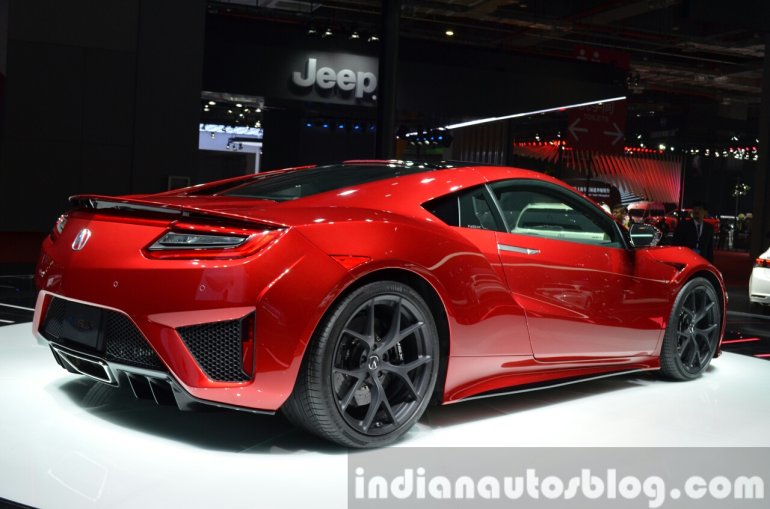 Out of the three motors, two are placed on the front axle and output 72 hp and 108 lb.-ft. (146 Nm) of torque while the third one is placed at the rear and is used solely as a generator for the lithium-ion battery pack. Drive is sent to all wheels through the 9-speed transmission.
Performance is strong. 0-60 mph (0-96 km/h) is achieved in 3.0 seconds with a top speed going up to 191 mph (307 km/h).