A darling of Hollywood celebrities, the Toyota Prius is all set to get a complete overhaul and Toyota wants to take it further upmarket to take full use of the brand's popularity.
The Toyota Prius went on sale in 1997 as a single product and since then it has become a brand consisting of four different cars.
The current generation Toyota Prius is a four year old product which means Toyota has already started working on the fourth generation model.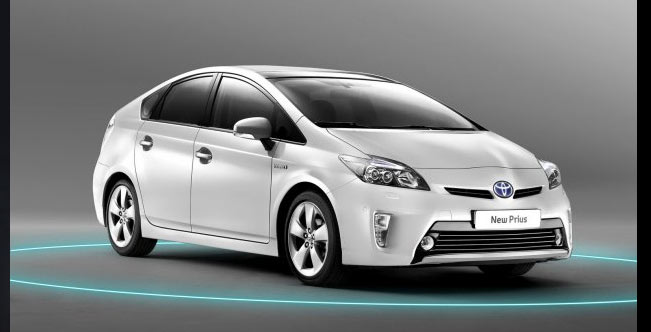 Autocar reports that Toyota wants to instil some Lexus-ishness into the next generation Prius especially in the interior department. Spyshots prove that the centre console has been repositioned to mimic the Lexus CT200h.
The design of the car will keep the aerodynamic wedge shape but with a lower hood and waistline. It will be based on the new 'C' platform as part of Toyota New Global Architecture [TNGA] strategy. The new platform will enable Toyota to make the new Prius 150 kg lighter than the current model.
The rear suspension will ditch the torsion beam for a double wishbone to improve high speed stability.
Little is known about the new drivetrain that will propel the 2016 Toyota Prius. While the existing THS (Toyota's Hybrid Synergy Drive) system is pretty complex enough, the next generation model is sure to feature more advanced technologies to make it more fuel efficient. The engineers accordingly have a target of 40km/l to meet.
The latest news is that Toyota wants to completely move away from the NiMH battery to the more eco-friendly lithium-ion technology. This should improve fuel economy and increase storage space of the next gen Prius.
Taking all factors into consideration, it seems that new model has some considerable improvements over its predecessor. While it may not be a radical departure from the current model, one can see that there is no need to dramatically change a very tasty recipe. Expect the all new Toyota Prius in showrooms around the world in 2015.
Toyota India was never really bullish about Prius's prospects in India. The car sells for 28+ lakh rupees in India, out pricing certain BMWs and Audis.
But after the government has announced the National Electric Mobility Mission Plan (NEMMP) 2020 plan, many automakers are considering the sale of hybrid cars in India and Toyota is no exception.
Toyota is conducting a feasibility study for assembling the Prius in India. If the results are positive, we could see the next generation Prius priced more realistically.
[Source: Autocar.co.uk & Motortrend.com]