Mazda, as you know, is doing everything it could do to sustain in the highly competitive global auto industry.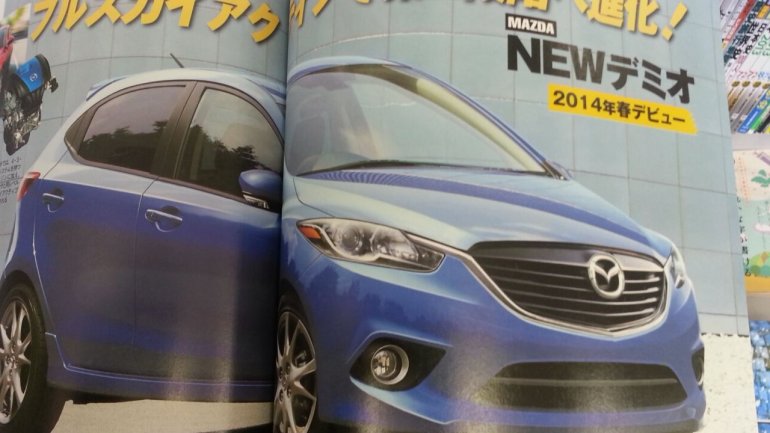 The Japanese automaker is staging a comeback with a slew of new products. Starting with the crossovers, Mazda is now concentrating on sedans and hatchbacks.
The top down approach saw the new Mazda6 followed by Mazda3 (the sedan version will make its debut soon). The next model in line for the total revamp is the Mazda2 hatchback.
Here is a scan from a Japanese magazine of what appears to be a speculative rendering of the hatchback. The car is called as Demio in the Japanese market.
Just like its siblings, the Mazda2 adopts the new family design language but more or less retains the profile of the current car. Dimensionally the hatchback will be smaller than the recently unveiled Mazda3.
The next gen model will ditch the Ford Fiesta platform of its predecessor for a shortened version of the CX-5's architecture. Mazda is banking heavily on its SkyActiv powertrains and its safe to expect the new Mazda2 come loaded with the same.
The magazine also reports that the car is slated to be launched in the first quarter of 2014. The world premiere could happen in any of the big auto shows that are set to happen in that particular period, like the Geneva Motor Show or the New York Auto Show.
How do you like this rendering/leaked image?
[Source: Minkara.carview.co.jp]